Sound the Alarm Part 1 to 4 by Apostle Michael OROKPO (Sermon)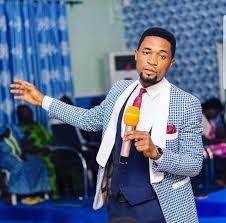 Every revival with an awakening and awakening is a call for conviction and repentance. Revival begins with a summon from God. Every time God sounds an alarm, its because He wants to bring judgement to darkness. He makes Himself know in the judgement of darkness. Those that have been under the bondages of darkness or sin and it has made them a purpose, but when the alarm is sounded, the Lord Himself arises to set them free and bring light to their darkness. The alarm is sounded to judge darkness and to prepare the Army of God. The Lord deals with the crisis of your life and also equips you to become a soldier in His Army. Download this series of messages to know more about what happens when revival comes.
Click the below links to download the message now.