DOWNLOAD MP3: THE DAYS OF HIS POWER by Apostle Joshua Selman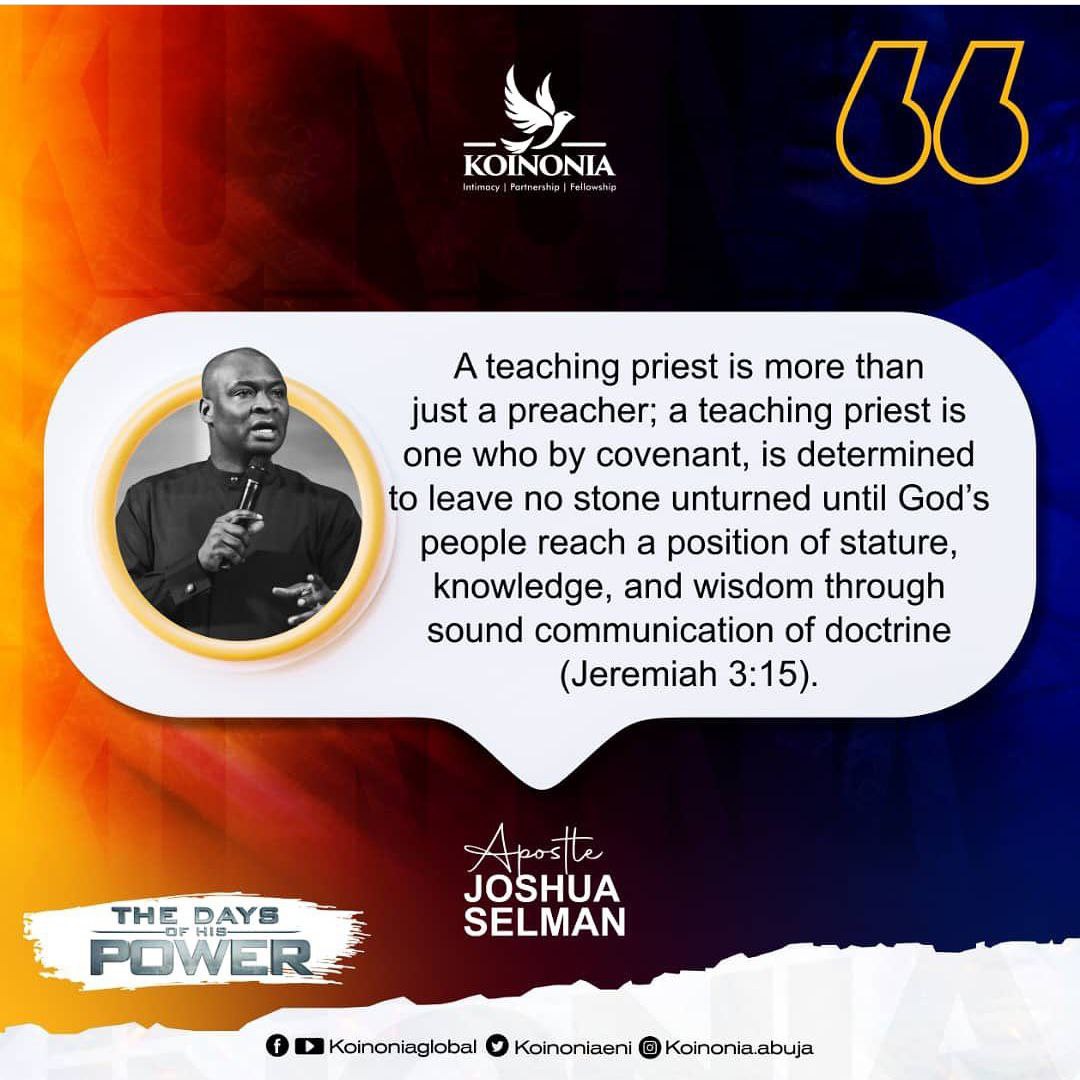 Did you miss today's Koinonia Abuja Service for November 13, 2022, titled THE DAYS OF HIS POWER by Apostle Joshua Selman Find below some nuggets before downloading… A teaching priest is more than just a preacher; a teaching priest is one who by covenant, is determined to leave no stone unturned until God's people reach a position of stature, knowledge, and wisdom through sound communication of doctrine. A generation that ignores The Power of God is a generation that will never represent The Purposes of God. Three Areas Satan Attacks in a Believer's Life: Knowledge of the true God, The efficiency of a teaching Priest and the appetite for order and decorum in a Believer's life. It takes power to produce and replicate results in God's Kingdom. The Blessings of God are Manifested in a Believer's Life when Access is Granted to:
The Spirit of Truth, God's Word and A Teaching Priest. Genuine freedom in Christ comes through the sound communication of the Word of God. It is this knowledge that preserves the miracles made available in Christ. The believer's efficiency as Child of Goad and as a Witness is Power-dependent. It is the responsibility of Believers to validate their calling by the practical display of God's power at work in their lives. The principles of God's Kingdom have within them, a dimension of His Power, pre-programmed and accessible through illumination from the scriptures. There are certain levels of spiritual growth a Believer cannot attain in isolation. Certain graces have been placed by God within the body of Christ.
Click the button to download (62mb)