DOWNLOAD MP3: THE LORD IS MY SHEPHERD by Apostle Joshua Selman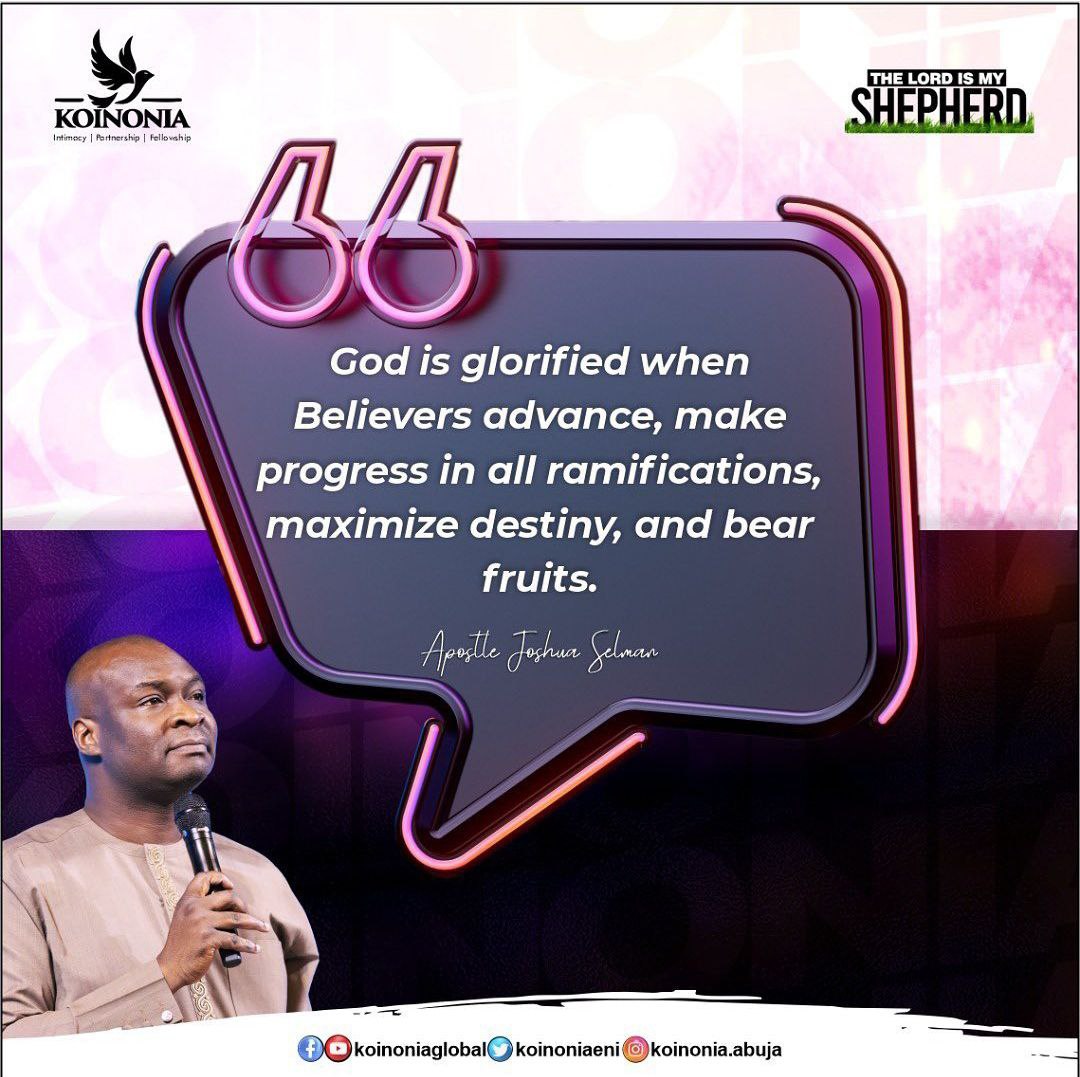 Did you miss today's Koinonia Abuja Service for December 4, 2022, titled THE LORD IS MY SHEPHERD by Apostle Joshua Selman Find below some nuggets before downloading…God is glorified when Believers advance, make progress in all ramifications, maximize destiny, and bear fruits. Stagnation is a condition that is marked by a lack of movement or progress. Stagnation is a major reason why people do not make progress in life. It is also a state of inactivity; having a life without motion. Factors that sponsor stagnation are Ignorance; Demonic activities-Demon spirits that can hinder the progress of people; Absence of Divine Directions – This is the inability to access and understand the leadings of God.
To fulfil your assignment and divine destiny, you need to be guided and led by God. As Believers, we need the leading of God because confusion is one of man's limitations. As a Believer, you will know you have submitted to God's leading when the end result is beauty and glory. Counsel is powerful; no one should ever outgrow the need to be counselled. When you are open to receiving counsel, you're ready to access the leadings of God. In the place of prayer, God speaks to you by giving you light from Scripture. Failure is an asset that will qualify you to counsel others in the future.
Click the button below to download (61mb)