The Messenger Becoming The Message by REVEREND SEGUN OLUGBEMI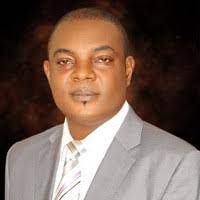 Quoting from scripture: And he goeth up into a mountain, and calleth unto him whom he would: and they came unto him. And he ordained twelve, that they should be with him, and that he might send them forth to preach, And to have power to heal sicknesses, and to cast out devils:
In this sermon it was said that following the lord is actually a finished race: Herein is our love made perfect, that we may have boldness in the day of judgment: because as he is, so are we in this world. Everyone has the capacity to download from heaven but it takes the development of our spirit to download from heaven. So we are to work out our faith and divine purpose.
There are difference between sermon and message: Sermon is humanly presented activity, while message is speaking the mind of God. Sermon informs, while message transform. Sermon gives information, while message gives revelation. You don't give a message until it has become part of your life. You need to listen to this sermon for more insi…
Tab below to Download The Messenger Becoming The Message by REVEREND SEGUN OLUGBEMI MP3 (21mb)