THE PRAYER MINISTRY by Apostle Arome Osayi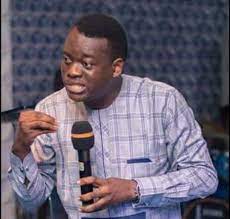 We have seen that the significance of prayer is to contact God in our spirit and to inhale Him, and the principle of prayer is that God's people need to pray for God's will to be done before God can rise up to do anything. Our ministry today in the church is to pray to release God's will on the earth.
God tells the church what He wants to do, and the church prays back to God His will so that God would come in to do His will! Praying without ceasing means praying repeatedly and often. Stay steadfast by not giving up. Continue to pray even if your prayer is not answered the first time you pray. Communicate with God any time day or night because God never slumbers nor sleeps.
Tab below to download THE PRAYER MINISTRY by Apostle Arome Osayi MP3 (16mb)