THE PURPOSE OF REDEMPTION by Apostle Arome Osayi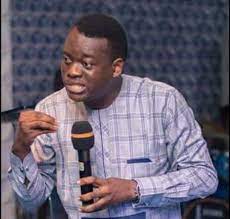 One of the riches of his grace towards mankind is forgiveness of sins and this is a new kind of wealth made available to man. In whom we have redemption through his blood, the forgiveness of sins, according to the riches of his grace, That in the dispensation of the fullness of times he might gather together in one all things in Christ, both which are in heaven, and which are on earth; even in him.
In whom also we have obtained an inheritance, being predestinated according to the purpose of him who worketh all things after the counsel of his own will: That we should be to the praise of his glory, who first trusted in Christ. We need grace to make the most of our Christian life on earth.
Tab below to download THE PURPOSE OF REDEMPTION by Apostle Arome Osayi MP3 (16mb)