The Way of Faith by Apostle Michael OROKPO (Sermon)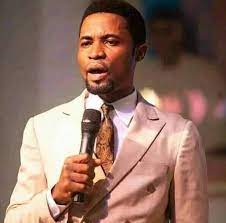 The existence of a child of God is Faith, which means that Faith is a lifestyle to and anyone who does not work by faith is dead. God cannot be pleased by anything other than faith. So whatever you do as a believer, must be done in faith. Everything you need in life is available in God and it can only be accessed through faith.
Faith is the God element that makes the unseen seen, that makes the unreal real, that makes the unavailable available etc. Faith is a dimension in God expressed through you that makes what is in God and obtainable in the realm of God available with you. Download this wonderful teaching to learn more about faith.
Click the below button to download the message now (31mb)