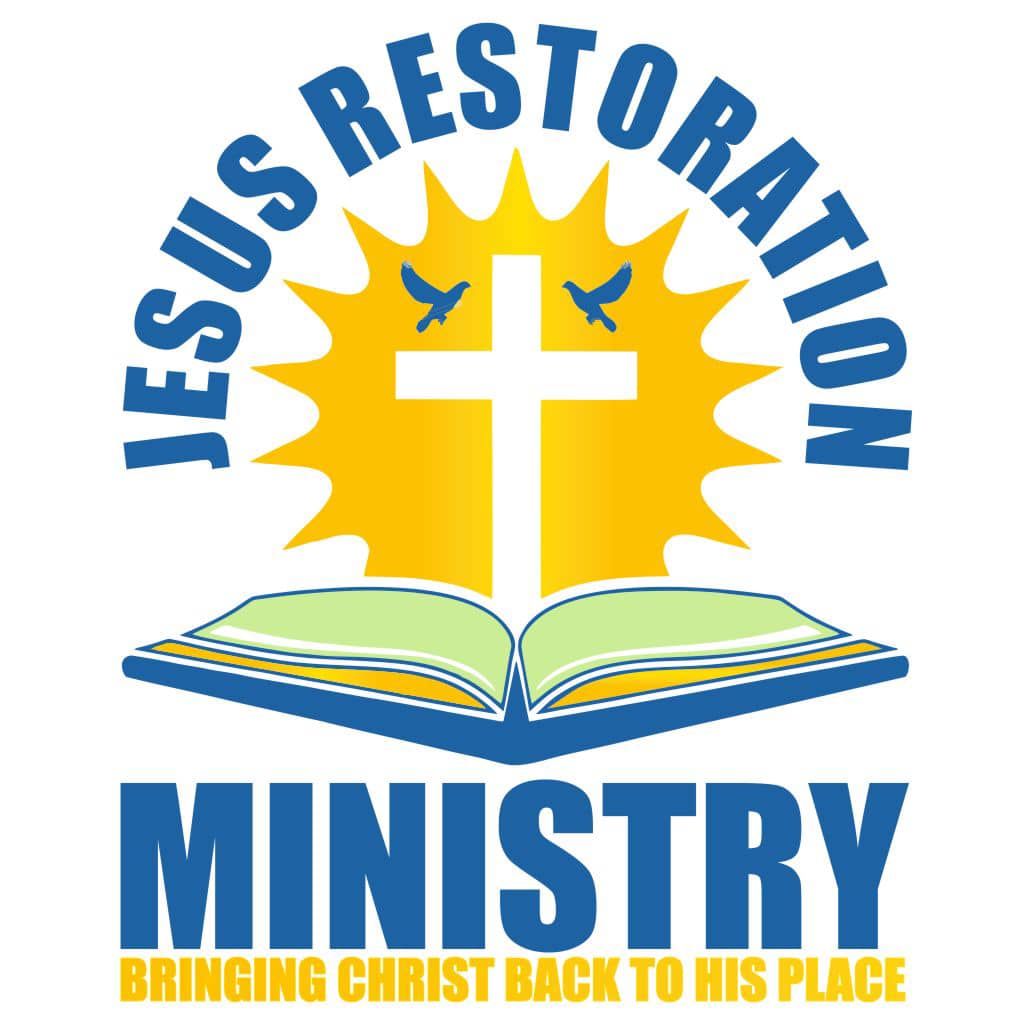 Do you need messages by Bro Olumuyiwa Oluwabunmi of Jesus Restoration Ministry? You are on the right page!
Click on any of the below titles to start downloading right now!
BIOGRAPHY OF BRO OLUMUYIWA OLUWABUNMI

Bro. Olumuyiwa Olufemi Oluwabunmi, formerly known as Olumuyiwa Olufemi Falohun was born on the 12th of July, 1985 in Osogbo by Late chief Babatunde Falohun and Chief (mrs) Yetunde Anike Falohun. He is a native of Okuku(Baale's compound) in Osun state. He is the last born among the seven children his mother has. He has other siblings who are not from his mother.
He attended Albert memorial school, Ode-Omu high school, Paramount Nursery and primary school in Ipetumodu and Tinumola Nursery and primary school for his primary education. He attended Fakunle comprehensive school between 1996 and 2002 for his secondary education, he attended Ladoke Akintola University of Technology between 2003(pre-degreee days) and 2010(undergraduate days).
He attended the Redeemed College of Missions between 2010 and 2014. He was an ex-cultist(a former member of eiye-confraternity) who met Christ while a student of Ladoke Akintola University, during his industrial training in Osogbo in the year 2008.
He was an internet fraudster, a ritualist, an addict smoker and drunkard who responded to an altar call of salvation by Bishop Mike Bamidele (the president of Victory Life Ministries), in a miracle service at Victory Life Ministries, state headquarters, Dada Estate, Osogbo on September 1, 2008. He was invited to the church by his brother, Dipo Falohun who was also involved in all kinds of youthful exuberances before coming to Christ.
Ever since, he met Christ his passion for the Lord had been so great, that he was so active in his local church at home and in school. Some of the units he served were, security department, visitation department, witnessing department, intercessory department at Victory Life Ministries and hospitality unit (where he followed them twice to Ilorin prisons, Kersey children home and they normally went to Baptist hospital, now Bowen teaching hospital, Ogbomoso, every Wednesday, to pray for the sick), prayer band and evangelism department at the Redeemed Christian Church of God(firebrand model parish, Ogbomoso).
He attended international bible college of ministries(IBCOM) at the sword of the spirit ministries, Dominion cathedral, Osogbo under the leadership of pastor(engr.) Adesoji Adeniji, where he and his team planted a church at Odi-Olowo, Osogbo as a practical course, little did he know that God was preparing as a missionary. In September, 2010, he was admitted into the Redeemed Christian School of Missions, Ede, Osun State to study bachelor of Arts in cross-cultural missions, now, Redeemed College of Missions, an affiliate of Redeemer's University.
While at the school of missions, he was a member of logistics department where he was an house fellowship teacher, he also belonged to the security department. He was one of the team that pioneered the Redeemed Christian Church of God, abundant grace parish, Elewure, Ede, Osun state.
He was the best Greek student in his set, he set a record no one has been able to break by scoring 100% in Greek language and he graduated with first class honours.
After graduating from the school of missions in 2014, instead of going directly to a mission field, the Lord told him, he has not finished his training, so he served under his senior colleague, pastor Sunday Oyeranmi ,the missionary and parish pastor of God's love parish Ita-Orunto, between November 2014 and May/ June 2016, where he taught Sunday school and interpreted in pidgin English to some foreigners.
Between 2016 and 2018, he served under, the Redeemed Christian Church of God as a Sunday school teacher under his leader Dr. Kola Adeniyi, who happened to be one of the people who God has used to guide and mentor bro. Oluwabunmi, that also afforded him the opportunity to handle workers in training and to preach during Sunday services.
He was an adjunct lecturer at Proclaimer International School of Ministry, before the founder of the ministry, pastor Victor Olapese handed over the leadership of the ministry, Jesus Proclaimer Ministry, to him, a position he held till June 2019, before founding Jesus Restoration Ministry in 2019.
He had embarked on mission/evangelistic outreaches to places like Aba-gboro, Oke-Aake Jesu (formerly Oke-Aake, but renamed by bro. Olumuyiwa Oluwabunmi and his team during Easter outreach of 2019), Aiyetoro, Olukotun, Ilode, Oke-Atan all in Ile-Ife and Gaa Baba Eeji in Ile-Ife. He embarked on a short term mission trip with bro. Titus Adedeji to Okuku, Osun state, which happens to be his home town, before getting married in 2015. In 2019, they also went to Kosere Prison in Ile-Ife.
He left teaching job in the year 2020, to enter into full-time ministry, although God had been speaking to him prior that time about entering into full-time ministry, but not until 2020, before he finally surrendered to the promptings of the Holy Spirit. His late father, contributed immensely to his life assignment by always giving him Watchman Nee's book to read, the father would say he didn't understand the books so he would give Olumuyiwa the books to read.
The father was the one who followed him to the school of missions and ensured he was admitted, and he was always encouraging Olumuyiwa not to be realistic but focus on his calling. The mother also played an important role, the kind of heart she has, has always made her to support the work in the aspect of finance, because she happens to be a kind-hearted who could not stand any of her children suffer.
He currently writes a daily online devotional titled "Recovery Series", he holds weekly broadcast on facebook and other app, he has written two tracts titled "Lost but found(making use of his conversion story)" and "Have you found Jesus", he has been engaging people and family in personal discipleship and follow-up through one on one meeting, social media and phone calls, he has spoken in conferences and seminars.
He is currently doing mission work at Ilode, Ile-Ife, he and his wife run a Christian mission Nursery and primary school called King of Kings at Ile-Ife, a school with the vision of "imparting godly knowledge into children" and to "provide quality and free education to the less privileged.
He is married to Oluwaseun oluwabunmi nee Ogunewu, who is also a missionary sent specifically to little children under the teaching platform, also a mission financier, she is also into bag making, shoe making and cake making. Oluwaseun has been a supportive wife all the way, she has been through thick and thin with the husband.
She has shouldered the family responsibility times without number, ever since the husband went full-time. She is a woman with the heart of a man, she has taken risks so many times just to cater for the family. She has faced many things just to defend the husband. She is a support indeed.
They are blessed with two children, a boy and a girl, Samuel Oluwabunmi and Esther Oluwabunmi. They currently live in Ile-Ife, working as missionaries under the umbrella of Jesus Restoration Ministry.
BIOGRAPHY OF JESUS RESTORATION MINISTRY
The ministry was founded by God through Brother Olumuyiwa Olubunmi(the team leader), formerly known as Olumuyiwa Falohun on the 6th of August 2019, his wife( Oluwaseun Oluwabunmi) and other team members, during a 24-hour prayer conference at the ministry's secretariat at No 2, Irede street, off road 7, Olonade area, Ile-Ife.
The vision for the ministry came as a result of years of consistent dealings of God with the team leader in the area of revival, which made God to at the long run give him a revival mandate which is summarized with the caption "bringing Christ back to the view of a generation that has lost sight of Christ."
God made the team leader to understand that anytime Christ is no longer in the view of the church, the next thing that happens is spiritual decline. God spoke to him from the experience of the children in the book of Judges, anytime the children of Israel loses sight of God, then they entered into a state of spiritual decline, which becomes evident through their idolatrous life and the result is that God would hand them over to their enemies to oppress, but the moment they retraced their steps back to God, things become normalized again.
Moreover, God made bro. Olumuyiwa Olubunmi to realize that whenever the church stops looking at Christ, but makes other things like men of God, programs, earthly structures, methods and so on the main focus, the Holy Spirit is grieved, since He can only glorify anything that is of Christ, the moment human ideas and technicalities comes takes over, the HolySpirit is no longer involved since He cannot glorify that which is rooted in human wisdom.
God made him to see that we live in a period whereby the church has replaced godly wisdom to replace human wisdom. As a result of this God gave bro. Olumuyiwa Olubunmi the mandate of restoring Christ back to His place in the church of God, hence the name "Jesus Restoration Ministry", was given to him in a vision.
At first he didn't understand the meaning, but it was later that the HolySpirit explained to him that he had been commissioned to bring Christ back to the view of a generation that has lost the sight of Christ, so it is a mandate to bring Christ back to His place in the church and in the hearts of men.
Ever since then he has been going about with that singular mission of bringing Christ back to the view of the church.
Approaches
In order to execute this vision some strategies employed by the ministry are periodic conferences, regular evangelistic outreaches to make Christ known to the unbelievers and nominal Christians, regular programs through the social media, tracts publication, daily devotional through social media and so on.
ACTIVITIES AND PROGRAMS
Weekly programs
– Moment of growth(live on facebook): every Monday by 6.00pm
It is a weekly bible study program aimed at raising disciples for Christ.
– Moment of salvation(live on facebook): every Wednesday by 6.00pm
It is a weekly evangelistic program aimed at saving souls for Christ
Moment of impact(live on mixlr. App); every Saturday by 7.00pm
It is a weekly broadcast on mixlr app aimed at igniting the fire of revival in the hearts of men and to call men back to God
Discipleship Sunday: (every Sunday)
After our monthly outreaches, we open a discipleship centre in the homes of those we have reached out to, who happen to be unchurched, in order to make them grow the way God intends, after which they are equipped for service and released to be a functional member of the body of Christ.
SPECIAL PROGRAMS
– Annual Christian Missions Conference
It takes place every last Friday and Saturday in the month of January. It is in order to raise mission minded believers and to enable the believers to understand that mission work is not just the duty of missionaries alone, but the duty of the whole church, although everyone cannot become a missionary but everyone has a part to play. The roles of each believer is described through the 3Gs of missions: 1. Go: 2. Groan(intercession) 3. Give (supporting the missionaries and their work). We make people to understand during this conference that every believer must at least fall under one of these categories. If you are not called to go, that is tl leave your location to become a missionary in another location, then you must be called to intercede for those who are on the field, or otherwise you must be called to give financial and material support to the missionaries and their work.
Family outreaches
This is a periodic program aimed at reaching souls for Christ and discipling through the family unit; we reach out to a family and we start a fellowship within that family in order to raise them as disciples unto the Lord
Recovery Conference: first week in August
This is the anniversary of Jesus Restoration Ministry. The anniversary is aimed at reminding ourselves of our vision, so that we will examine ourselves, whether we have not deviated from the vision. It is a time to check balance ourselves in relation to the vision of "bringing Christ back to the view of a generation that has lost sight of Christ"
Raising Prominent Youths for Christ: October 1 of every year
This is a burden given to Bro. Olumuyiwa Oluwabun mi to reach notorious youths and youths generally for Christ and to practically disciple them, knowing fully well that he was once notorious as well. His motivation has always been the proverbs that says: "the glory of the youths is their strength and the beauty of old men is their grey hair. He would always tell youths that what makes God and the devil to be so interested in them is their strength, that although old men have grey hairs(experience), but they lack strength, so old men(our fathers in faith), can only teach us by experience but the hope of any generation of believers are the youths, because they are the ones who are still vibrant enough to carry the mandate afresh. This has made him to warn youths not to allow satan to waste their time, because once you miss it in the days of your youth, even though you meet Christ in your old age, your strength has gone, you can only teach by experience but never can you be actively going about with the mandate, because it requires strength to do that
End-Time Army Training
Bro. Oluwabunmi is a trainer as well, so he has been given mandate to raise evangelists and missionaries for God in this end-time who will enter into the ripe field, harvesting souls of men and raising them to maturity.
VISION IN EMBRYO (VISION YET TO BE GIVEN BIRTH TO)
A Fellowship centre where church services will be fully held and workers properly equipped and sent out. It is a sending church(kicking off, any moment from now)
A training school for missionaries and evangelist(also, any moment from now)
Social media handles
FACEBOOK: @Jesusrestorationministry
INSTAGRAM: kingdommandate85
WHATSAPP Group: https://chat.whatsapp.com/EJfUumtcip4CWcIH2qZoVN
MIXLR: https://mixlr.com/jesus-restoration-ministry