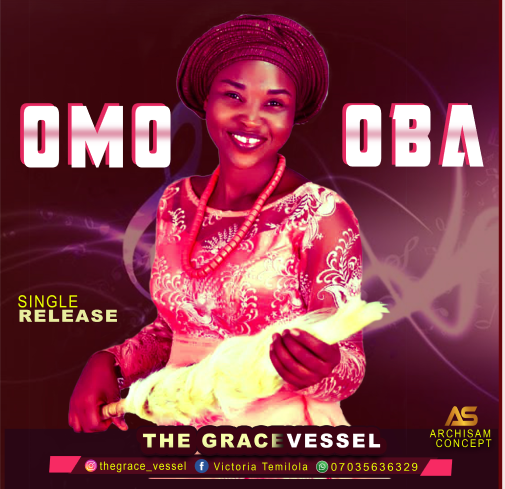 Some had accepted Jesus into their lives, yet they knew not who they are in Christ but the devil scolds them because they are yet to realise who they are.(1peter2:9, 1john 1:12)the death and resurrection of Jesus Christ gave us life, made us Sons of God. Until we realise this our authority in Christ cannot be effective. This song is inspired by God to give is confidence in Christ Jesus…
Lyrics
Verse1
I am redeemed by the blood of the Lamb
I am saved through the death of our Christ,
Who went on the Cross and gave up his life for me….
I'm an adopted child of God
Given the grace to call him haba father
I'm no longer a slave to sin tori Jesu ti Segun aye…..
Pre chorus
Omo baba lemi nse
Nipa igbagbo ninu Olorun
Sebi baba mi lo Nile
I am a child of God
Chorus
I am a child/3ice of God
I am the light/3ce of the world
I am a salt/3ce on Earth ooo
I am a child of God
Verse 2
I am a city built upon a hill o
That cannot be hidden – ilu nla ni mi
I'm an ambassador of Christ on Earth o
to show forth his glory- asoju ni mi
I am a peace maker, a joy giver, a blessed child of God…
Ife oluwa lo so mi d' Omo
Modupe…..
Verse 3
Igbala kikun, inu Jesu lo wa
That's where I got salvation to mo fi d'omo
Idunnu nla inu Jesu lo wa
That's where I got my joy and His Joy has made me stronger
I am a princess in my father's kingdom
Since when I realize I know the devil is a bastard
Iyo iyo ooo, iye iye eee, ah emi layo, Pomo oba ni mi…..
Vamp
Imole Ni mi, adun Ni mi, Ayo Ni mi
Mo ti s'oriire…./2ce
Biography
Ayanda Victoria Temilola was born in the early 1990s into a Christian family of Pastor and Mrs S.O Ayanda in Odo owa, Oke ero local government in kwara State. She had her primary education in Lower Niger River Basin Nursery and Primary school, Ilorin, Kwara state, her junior secondary at iludun Oro Anglican Girl's College, Oro, Kwara state and her senior Secondary School at Federal Government Girls College, Omu aran, Kwara state.
She gained admission into Kwara state polytechnic where she concluded both her ND and HND programme from the Architectural Technology department of the institution in the year 201and served her father's land in the land of Birnin Kebbi, Kebbi State in the year 2018 through 2019.
She is a gospel music minister and also a song writer. Since secondary school she had been singing and writing songs before God helped in releasing two single titled 'Song of the Righteous' and "proudly a woman" through which many lives as been blessed, this is the third single she's releasing.