THE NEED FOR HOLINESS By Bro Gbile Akanni mp3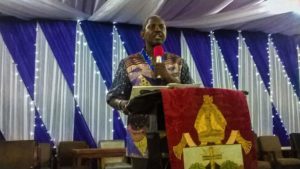 When we talk about holiness, we talk about something that is necessary for us to win every battle against our enemies. For us to be what God intend us to be, for us to stand and lift up our heads among our colleagues, above principalities and powers and still be able to take our stand.
When God helps us to see it, we will know that it is a glorious thing, something we should desire and invest all our lives on. How then can you resist the temptations and lusts offered by the devil to live a holy life??? Listen to this teaching now to find out!!
Click on the below button to download the full sermon now [32mb]:
Click here to DOWNLOAD ALL Bro Gbile Akanni messages at once