Financial Dominion By Apostle Joshua Selman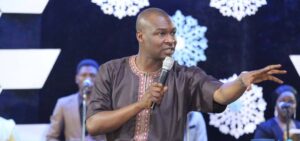 Do you find it difficult to harness or manage your financial resources properly?
Would you like to know the secrets of gaining and multiplying your wealth for a more prosperous life?
If you Just said 'yes' to that question, then you need to listen to this deep teaching by Apostle Selman.
He explained some basic principles that can help turn your financial life around and make you a better version of yourself.
ABOUT APOSTLE JOSHUA SELMAN
Apostle Joshua Selman Nimmack is one of the most-sought-after Nigerian preachers. He is the founder of Eternity Network International (ENI), a ministry which he started March 2011 [8 years ago]. He is also the host of KOINONIA, a weekly programme organised by the aforementioned ministry where people from different part of the world come to Worship and Receive abundant blessing under the great Man of God.

DOWNLOAD ALL Apostle Joshua Selman messages HERE