Gbile Akanni 2022 And 2023  Messages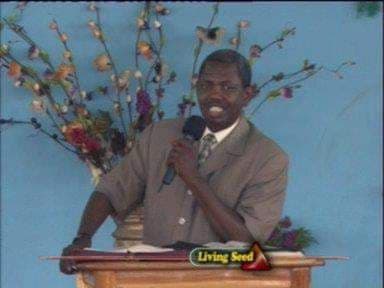 Do you want to download latest Bro. Gbile Akanni 2022 messages & Audio sermons MP3?
Everything you need is on this page, from January to December!
Just click on any of the below titles. The download will start in less than 1 seconds.
January 2023 Messages
February 2023 Messages 
March 2023 Messages
April 2023 Messages
May 2023 messages
Read This!
How to maintain God's presence by Bro. Gbile Akanni
Friends, the presence is more important than anything you can have whatever you do not have is nothing if you have his presence in your life whatever you lose is nothing if you have not lost his presence.
And as joseph escaped from that woman but with the presence of god everything that god planned for him to become his intact so when we are reading chapter 45 today it was because he had not lost the presence because the greatest treasure is his presence.
Can i now tell you the greatest attack that the devil is waging against any man is to separate him from that presence. The devil knows that there is only one thing that is not compatible with the presence of god.
What is that? SIN! His eyes cannot behold iniquity. Because the devil knows that he cannot conquer a man with whom the presence of god is, he now says what can i do to separate these two friends? What can I do to take him away from this presence so that i can deal with him? And he has discovered that sin, that little word, is the most effective weapon in cutting a man away from the presence of god. It is the most effective knife to cut the divine link with the presence.
He can give you money in exchange of the presence. Oh i don't want to tell you what it means to lose the presence, but you need to meet someone who has enjoyed the presence for years. You enjoy the presence because god began to instruct his mother say look this boy will be a man of my
Presence don't do anything that would scatter my presence from his life but when he grew and god began to go with him he began to break the banks little by little he was doing things that would cut away that presence he took it for granted until he finally
On the lap of that lady called delilah and you know as the girl was giving something drink and as he was drinking the lilac were calling him farm the greats [Music] there's no i've never met a man like him and brother samson was saying delilah the dem i wonder whether he knew the meaning that this girl is the dean of a lion
That when you enter you won't likely come out little by little by little by little something released that uncle that connected him with the presence and what did the guy do quickly she got raised oblate [Music] to do what and as she cut it off
Something became a myanmar he became an ordinary man something something something the phrases are on you nothing the presence has departed actually the bible says he did not know that the lord has departed from him my friends the greatest fixture that god gives a man when he wants to help him.