George Muller PDF Books Download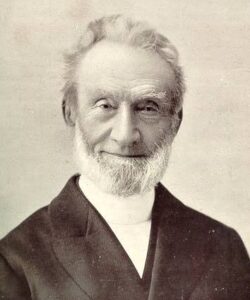 This page contains pdf ebooks by George Muller that you can easily download and read to improve your life.
How to Download George Muller ebooks:
The download is very simple and easy. All you need to do is to click on any of the below titles. The download will start in less than 2 seconds.
Please don't forget to share this post on your facebook/whatsapp right now so that other people can download these life-transforming books.
---
Johann Georg Ferdinand Muller was born on the 27th of September, 1805 in Kroppenstadt of the Kingdom of Prussia. His father was a public revenue administrator, and later sent George to the seminary, though George was unsaved then. He later got saved and eventually became a great Christian Evangelist and Director of the Ashley Down Orphanage located in Bristol, England, which cared for over 10,000 orphans with good educational opportunities. He is noted for his prayer lifestyle and dedication to studying the entire Bible. George died on the 10th of March, 1898 in Bristol.
---
Wait, Before you go…!
Here are some other books available for you: