Kathryn KUHLMAN Audio Sermons & Messages MP3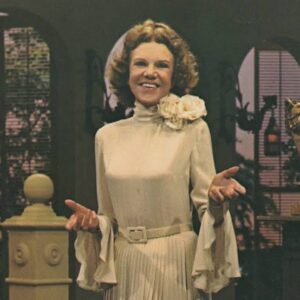 Would you like to download Kathryn KUHLMAN audio messages or mp3 sermons?
This page contains over 35+ sermons by Her!
To download any of the messages, just click on any of the below titles, it will start downloading automatically:
Would you like to get more Messages & Videos by kathryn kuhlman? There are lots of them on the ministry's official website & YouTube channel. Click here to get them now.
---
Kathryn Joanna Kuhlman was born on the 9th of May, 1907 in Concordia, Missouri to Joseph Kuhlman and Emma Walkenhorst. She got born again at age 14 in a Methodist Church. And from the age of 16, after completing high school, she joined an evangelistic team which was lead and governed by her sister and brother-in-law, she continued with them for five years, preaching the gospel and holding healing meetings. Click here to read the full biography of Kathryn Kuhlman.
---
DISCLAIMER!!!
We do not claim ownership of any of the files on our website. They remain the properties of the original content creators. We only upload them for the Edification of the listeners.
Please, if we have infringed on your copyright or someone you represent, and You want your media files removed from our database, send a mail to "admin@naijasermons.com.ng" right away, we will remove them all in less than 2 hours. Thanks for your understanding sir/ma. To read more about our Content Removal Policy, CLICK HERE.