Love Never Fails By Apostle Joshua Selman MP3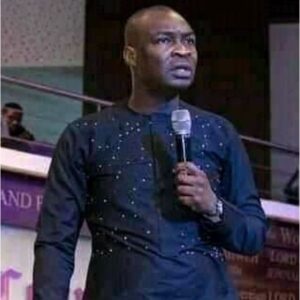 1 John 4:16 – 21
Human beings hardly believe truth until it's almost too late, result speaks in the end, if you wait for result to believe in the end you will believe too late. The Bible talked about ten virgins, five were wise, five were foolish. What made them foolish was that they were waiting for the coming of bridegroom to verify before getting extra oil.
To be carnally minded Bible says it's death but to be spiritually minded is life and peace. Cultivate a habit of believing the truth when it is taught.
Never tell me you love God when you hate men, or you love only those who love you. God did not tell us the kind of people to love, He tells us to love all men. 1 John 4:16 – 21.
The measure of your knowledge of God is a measure of your love for people. We must be in a realm where love will find expression of you. God is love and he that dwells in love dwells in God, he that hate his brother does not dwell in God. The Bible calls love a m…
Click on the below button to download the full teaching now:
SIZE: 33MB

People also found these useful
Apostle joshua selman messages, download koinonia messages, eternity network international, eni sermons
DOWNLOAD ALL Apostle Joshua Selman messages HERE