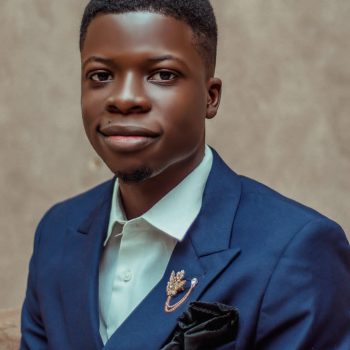 Bode-Johnson Adewale is the pastor of The Saints Embassy, Ibadan. A graduate of Botany from the prestigious University of Ibadan, Pastor Bode-Johnson has spent over 13years passionately preaching God's word, and just as how men in different challenges flocked to David in the cave of Adullam, God has put it in his heart to be committed to seeing believers effective in every sphere of life and help them follow God's plans irrespective of their present conditions. Pastor Bode-Johnson is happily married to Pastor Bode-Johnson Linda.
Would you like to download powerful teachings and audio messages from this ministry? You can get them here on this page! All you need do is to click the title. The download will start immediately…
Ministry's Vision Statement. 
To raise and train ministers and leaders for the ministry of Christ Jesus.
To be a model of and reshape Christian cultures.
To meet needs via the miraculous (healing and miracles).
To unite the body of Christ and bridge doctrinal gaps.
To be a family where men and women of can fit in, find love, comfort and grow spiritually irrespective of who they are and where they are from.
Email Address: thesaintsembassy@gmail.com
Official Phone Number: +2349151368694