RIGHTEOUSNESS OF GOD By Apostle Mike Orokpo MP3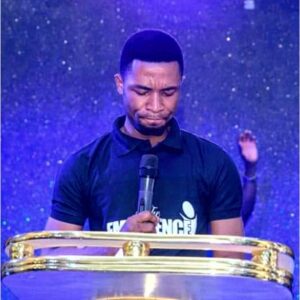 Under this topic we are going to look in the love of God, His judgement dimension separate man from the world and the love unto the Lord. The protocol for separating man unto the Lord:- The fatherhood of God, The promises of God, and The experiences of God. The Fatherhood of God is essential in that without this man cannot be reached and helped. Without the revelation of the Fatherhood of God salvation cannot be in view.
The love of the Father is simply that inherent nature of God that makes Him want to share Himself so that Himself can enjoy the essence of the created being and allow the created being to enjoy also if His essence so that in that perfect unity man can be contacted, curtained and expressed. Everything that makes that possible is what defines the love of the Father. The love of the Father is expressed through three channels, namely r… You really need to listen to this powerful message!
Click on the below button to download the sermon now [15mb]:
People also found these useful
Apostle Mike Orokpo messages, teachings, preachings, sermons
DOWNLOAD ALL Apostle Mike Orokpo messages HERE