Sit Down till You are Whole By Bro Gbile Akanni MP3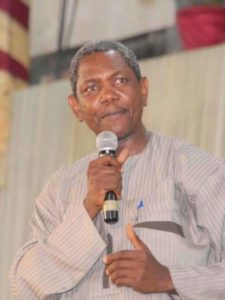 We cannot seek to enthrone the Lord over the land when He is deposed in our hearts. When Jesus was riding on the ox, do you remember that many people were spreading their clothes and plants singing hossana?, But still Jesus was focused because He knew He was going somewhere.
He couldn't stop in the market because that's not where is throne is, only for Him to get to the temple where is throne ought to be because He is the king and the priest who rules from the temple and the sanctuary.
By the time He got to where His throne ought to be, He found those who are buying and selling, He found tables of money changers. Jesus didn't even sleep at Jerusalem that night, He look round on everything and left and went back to the village. Let me ask you:
Must He go back again?. He must take His throne. So when He began to overthrow the tables and scattered all their money, and then as He took over the temple,many of the sick and lame came to Him to be healed by Him.
You really need to listen to the full message.
Click on the below button to download the sermon now:
SIZE: 16MB

People also found these useful
Living Seed, Peace House, Bro Gbile Akanni messages, teachings, preachings, sermons
DOWNLOAD ALL Bro Gbile Akanni messages HERE