The Father by Apostle Arome Osayi MP3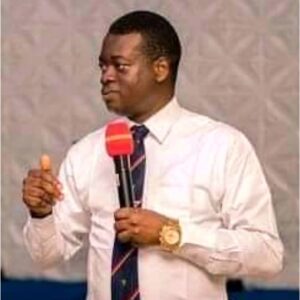 John 5:30-37
Jesus in his capacity as son (both in the biological and eternal frame) was faced with a major challenge of communicating in revelation to the world the personality, position and capacity of God the Father. A revelation a lot of people find difficult to accept.
Whenever Jesus said, "…I and my Father are one…" or "…I am in my Father and my Father is in me" He only tries to reveal a mystery to us about their coexistence and coheirring functionality, stating that they both are inseparable and can not do anything without the other but are distinct and different in their respective personalities.
God the Father is the one responsible for the design, the architectural and schematic diagram for the creation of the world and the universe. That's His personality practically expressed. While it was the responsibility of Jesus as the Word and the Holy Spirit who manifested and brought the word of God to effect by implementation of the word. So God spoke Jesus, the Holy Spirit implemented Him and the wo…
Do You want to fully understand the deep mysteries of the Holy Trinity?
Then, you really need to listen to this message right now.
Click on the below button to download the sermon now:
SIZE: 7.5MB

People also found these useful
Remnant Christian Network, RCN Global, Apostle Arome Osayi messages, teachings, preachings, sermons