THE SECRET PLACE By Bro Gbile Akanni mp3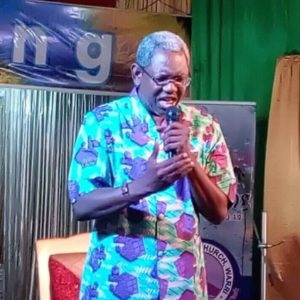 Notable men are not made in the public. There is a secret place where God makes enduring vessels that will not deviate, God specialises in the secret, there is very little power in the public. The most potent power that could be exercised in any place is usually the power generated in the secret of personal communion with God. The rest of the things that was said in psalm 91 based on the man that dwells in the secret place of the Most High, it means the place of the Most High God is the secret place where you encounter God and meet Him, to have very experience of God is never really in the public.
If a man wants to be an arrow in the hand of God and he does not have a secret place where God can encounter him, that man is joking. If you see a man speaks so loud God has not located him in the secret place where He empowers, that man is an empty barrel making empty noise. The only place where power is generated is the secret place, the place where God meets with His own, where He transfers power, sharpens them and give them wh… You really need to listen to this powerful teaching!
Click on the below button to download the full sermon now [11mb]:
DOWNLOAD ALL Bro Gbile Akanni messages HERE