WHILE MEN SLEPT By Apostle Arome Osayi MP3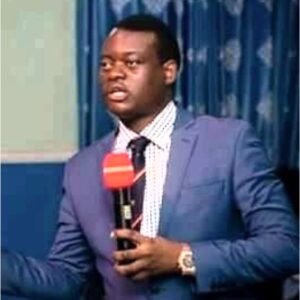 2 Corinthians 5:15-16 & John 12:28-31. What will come from the ground is different from what goes into the ground. Jesus was sowed as a seed but when he came out, he came out so different from what he was before. Jesus went into the earth as the son of man and he resurrected as a life giving Spirit. We need to know Jesus after the resurrected in which he became a life giving Spirit. Every believer have germinated and heaven have expectation on us because he have germinated. The strength and energy by which spiritual things are attained is called Grace.
Isaiah 3:1-4. The people in this scripture are territorial assembly and when God wants to work against a territory he moves away this assembly. God need structure in the territory to carry out his plan, so the office captured in Isaiah 3 are territory commandant. God works through them in a territory. We have different function as a body in bringing God's will in a territory and it is high time we know which part you belong.
The Guardian; Genesis 3:11, 22-24. Adam function was to dress and keep the garden and when he failed to keep it there was a substitute. God installed a guardian when he uninstalled Adam from guiding the garden. In the body of Christ the population of babes are too many. And this is really causing a r… You really need to listen to this powerful message!
Click on the below button to download the sermon now [18mb]:
People also found these useful
remnant christian network, rcn, Apostle Arome Osayi messages, teachings, preachings, sermons
DOWNLOAD ALL Apostle Arome Osayi messages HERE