APPROVING YOURSELF AS SERVANT OF GOD By Bro Gbile Akanni mp3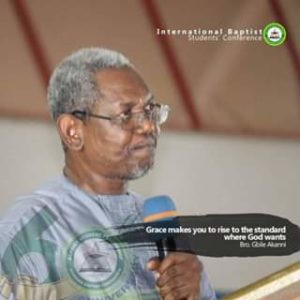 One way not to receive God's grace in vain is to live a life that is beyond reproach. Don't do any thing that will bring offence to the work of God. The reason is because every offence of the man of God shall be revealed on the ministry.
Daily approval as minsters of God is required. God allows afflictions to be what will be used to approve ourselves as the ministers of God. It is not Godly to covet the things of the congregation. As thanksgiving is coming, don't reduce your ministry because of tubers of yam, don't reduce the glory of the ministry because someone is going to bring a ram to the house.
There is no time that we can prove our integrity except people see that we are ready to suffer for what we preach. This is a must listen to if you are a minister of God. Download and listen to it now!
Click on the below button to download the full sermon now [16mb]:
Click here to DOWNLOAD ALL Bro Gbile Akanni messages at once