HOW NOT TO FADE AWAY By Bro Gbile Akanni mp3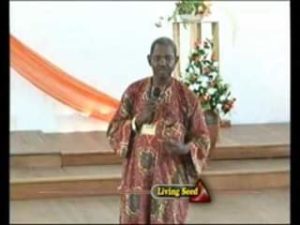 Every natural thing can only shine for a while then fade away because it's natural. Anything that is driven by the energy of the flesh normally fades away. You won't be surprised that some great works that started with power fade away, but we want to consider how not to fade away, how not to have a fading encounter, how not to have a vanishing revelation, if God does not add this dimension to our lives everything will go the same.
There are things that make things to fade away, in this message we are trusting God to do something in our lives because we are not looking for that which fades. How would you not fade away is the critical challenge you must take as you read on. What must we do so that we would not fade away. Every challenge we are going to face in life God has prepared and equipped us to face it, the challenges are not for us to fade away, they are the challenges to invoke what God has pl… You really need to listen to this powerful teaching!
Click on the below button to download the full sermon now [16mb]:
Click here to DOWNLOAD ALL Bro Gbile Akanni messages at once