Come and see By Bro Gbile Akanni mp3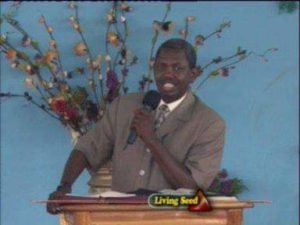 God reveals himself to people in various ways. When the book of Mathew wants to describe Jesus, it described him as the Son of David. That's all he can describe about Jesus.when luke wanted to describe him, he traced him to Adam, but we'll see that what John saw was totally different, Apostle John described Jesus as the word and that he's God himself.
When God want to move in life of a man, he'll open such a person eyes to see him. When Jesus was asking the disciples who do people say I am it was only Peter that he revealed himself to, saying you're the Christ, that's why we can see in scripture that Peter was mightily used by God. Do you really desire to be used by God for this end time revival? Then you really need to listen to this message!
Click on the below button to download the full sermon now [16mb]:
People also found these useful
peace house, living seed, Bro Gbile Akanni, teachings, preachings, sermons
DOWNLOAD ALL Bro Gbile Akanni messages HERE