Conspiracy Against the Young People By Bro Gbile Akanni mp3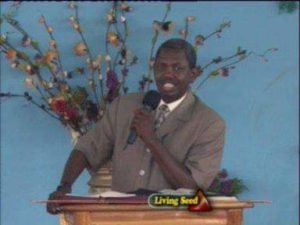 The conspiracy going on in the world today is targeted at the youths. Have you ever wondered why Herod insisted that only new- born babies should be killed during the time of Moses? He did that because old men are not a threat to him and that the continuity of his project on earth cannot be carried out by the aged but by the younger generation.
When king Herod also heard about the birth of Jesus in the new testament, his next point of action was also to wipe out the younger generation. The wise men traced the star to the manger where Jesus was born. Our neglect as teachers of the word is due to the fact that we have not seen the stars in our younger generation just as Herod's response was negative. Moses and Jesus would have not been able to impact their world if the conspiracies had worked… You really need to listen to this powerful teaching!
Click on the below button to download the full sermon now [16mb]:
DOWNLOAD ALL Bro Gbile Akanni messages HERE