DEVOTED THEMSELVES TO PRAYER By Bro Gbile Akanni mp3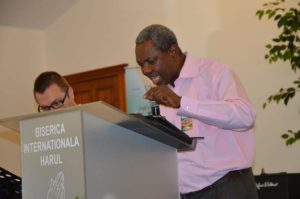 The disciples had definite practical that they gave themselves completely to, they gave their time, they gave their attention, they gave their strength, their whole resources unto, they devoted themselves to prayer. The first thing they devoted themselves to was the Lord, flowing from there, they devoted themselves to prayer.
Prayer is the means by which we walk closely with God. The devil knows that prayer is that which will bring us a very close walk with the Lord and if our devotions to God must be achieved, we must win a battle in this regard. God must help us to win the battle over Tue struggle of the enemy over the issue of our prayer.
Shutting in with the Lord is a step that we must adhere to in order to ensure that our devotion to prayer is not broken.
We may say that we are busy, but if our business steals away the time of prayers then we are undone. Prayer will just become a routine and an empty repetition, if God has not he… You can't afford to miss this powerful teaching!
Click on the below button to download the full sermon now [16mb]:
People also found these useful
peace house, living seed, Bro Gbile Akanni, teachings, preachings, sermons
DOWNLOAD ALL Bro Gbile Akanni messages HERE