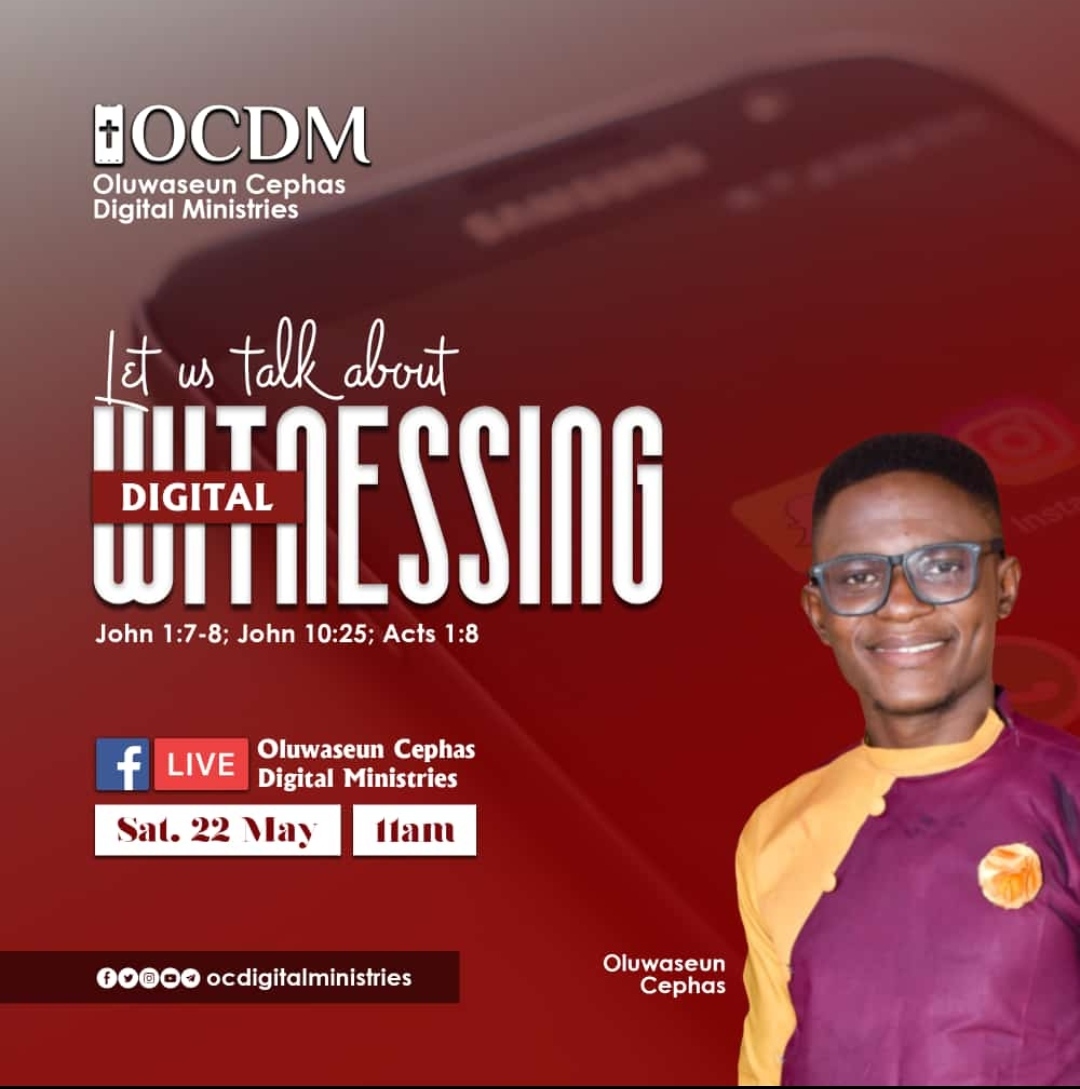 Jesus told us to go and make disciples of all nations. But this command is not restricted to the physical world alone!
How can you Witness on the digital platforms and win more souls for God??
Find out by listening to this teaching right away! (16mb)
Click Here to Download the Previous series "Digital Evangelism"
Oluwaseun Cephas Digital Ministries (OCDM), is a ministry with the objective of training and building digital evangelists, digital missionaries and digital ambassadors.
OCDM Mission
– To Take Jesus Digital
OCDM Vision
– To bring people in the digital world to the knowledge of Christ
– To make disciples of men on the digital sphere
– To build generations of digital Christian and ambassadors that will ably represent Christ on the digital sphere
– To build and train digital ministers for the kingdom work