Download Koinonia Abuja MIRACLE SERVICE FEBRUARY 2022 (MP3) with Apostle Joshua Selman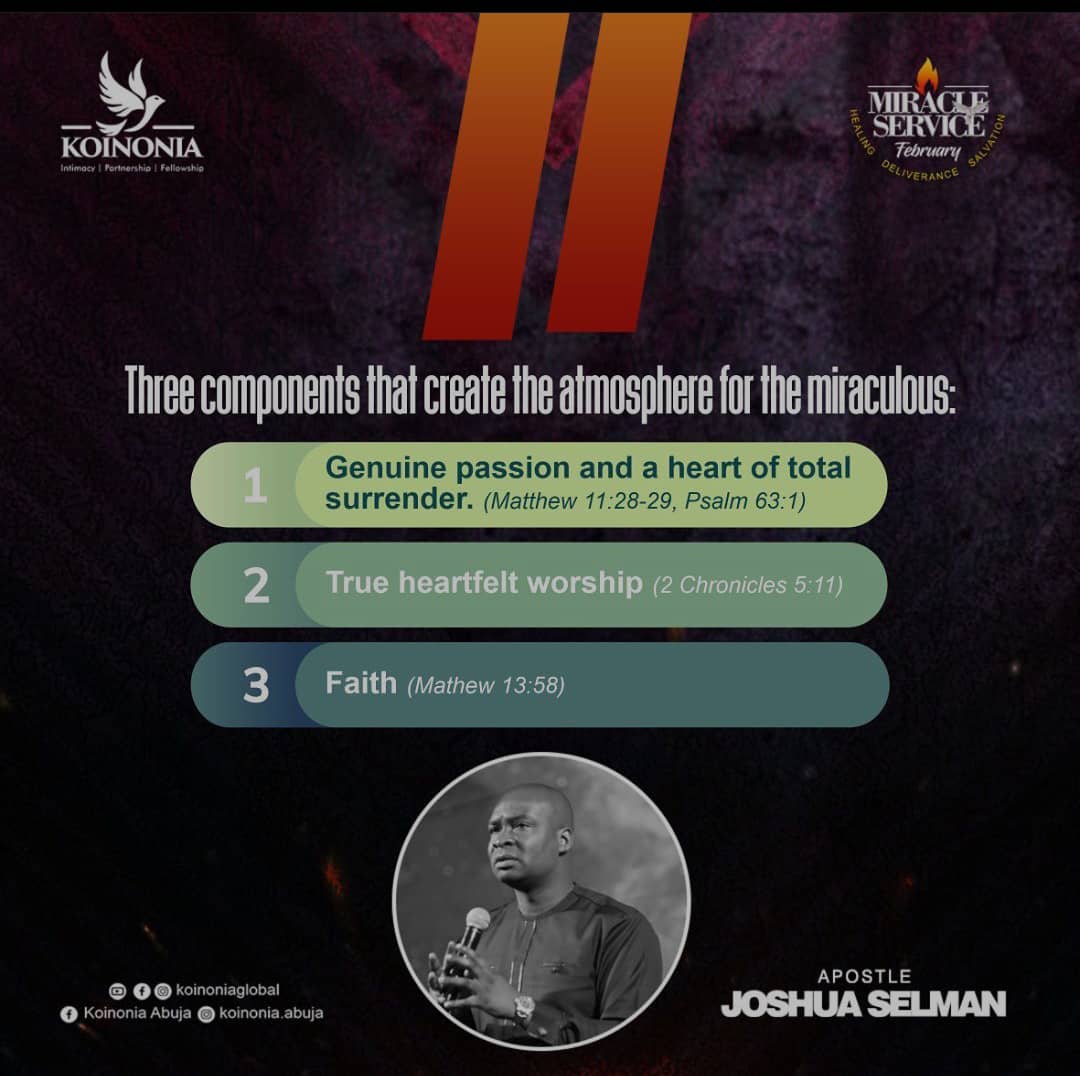 Find below Koinonia Abuja Miracle Service February 2022 with Apostle Joshua Selman Nimmak for Sunday, 27th February 2021. Here are some excerpts from the programme: The supernatural should be a daily part of the believer's life as it communicates the message of the Kingdom to the world. The supernatural is atmosphere-dependent; as a believer, you can intentionally condition your atmosphere to produce the results you desire. To see the power of God manifest in your life, you must be passionate about God and willing to surrender in totality to His ways and workings.
Three components that create the atmosphere for the miraculous: Genuine passion and a heart of total surrender, True heartfelt worship, and Faith. When you surrender to God, you allow His wisdom to go before you and interpret the predicament. A worshipper is one whose life, words, and singing create an atmosphere for the presence of God to be made manifest. Worship and singing is a protocol for experiencing God. In an atmosphere of worship, there is an exchange of your human deficiencies for God's power.
Click the button below to download (32mb)