Download Koinonia Abuja MIRACLE SERVICE May 2022 (MP3) with Apostle Joshua Selman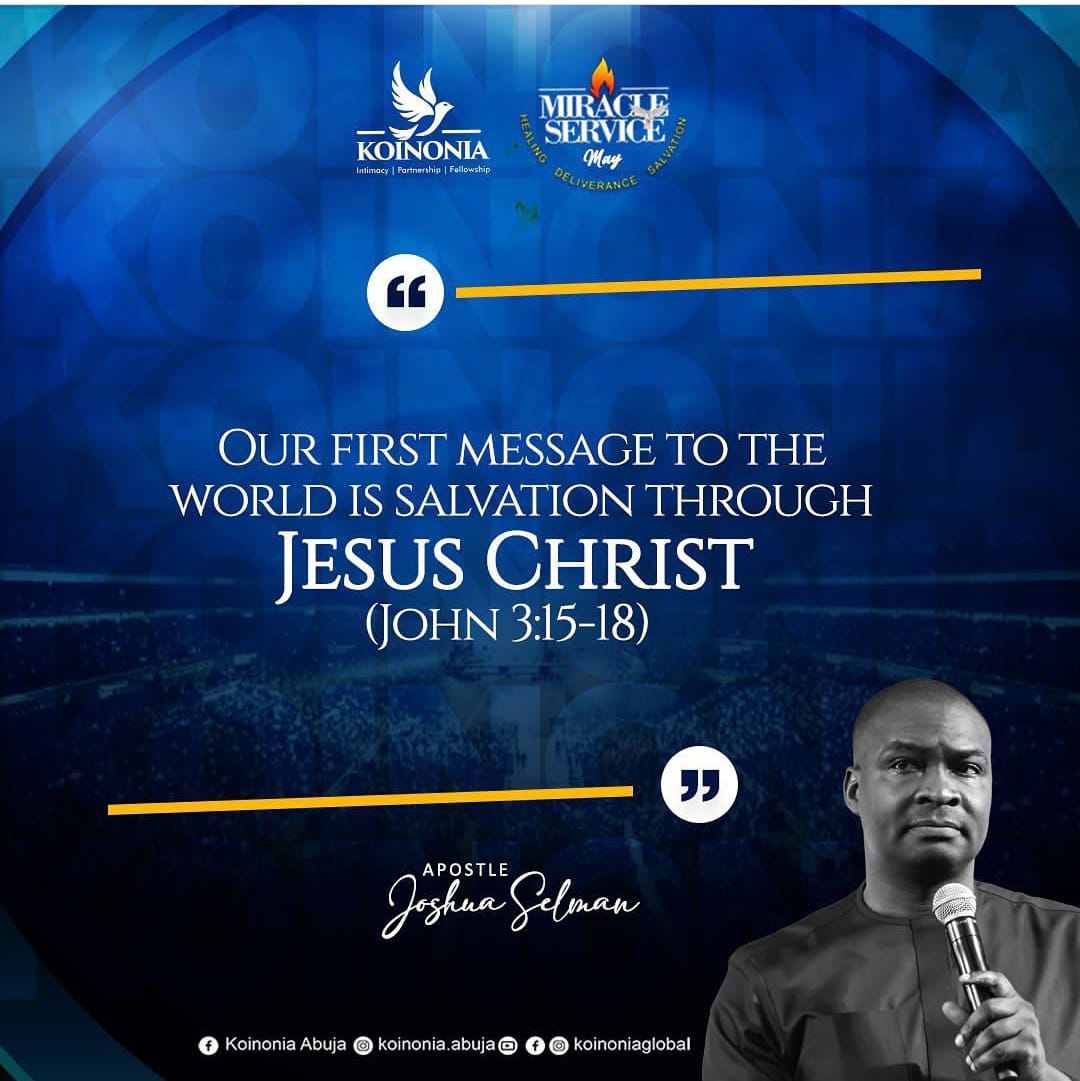 Find below Koinonia Abuja Miracle Service May 2022 with Apostle Joshua Selman Nimmak for Sunday, 29th May 2022. Here are some excerpts from the programme: Our first message to the world is Salvation through Jesus Christ. If God gives you the gift of today, He is giving you the opportunity to make things right. If you focus on symptoms, you will not receive from God.
Proximity to an anointing does not guarantee reception; it takes connection by Faith. It will always take faith in the word of God to receive. The anointing of the Holy Spirit will always flow in the direction of your faith.
Click the button below to download (41mb)