A Life Yielded to God by Pastor Paul JERE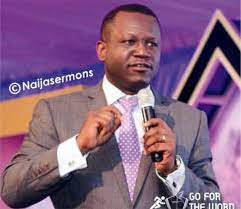 In this sermon it was said that if any man will yield to God, LIFE MUST BE YILDD TO HIM. Un-yielded to God leads to loss of yield to him. To yield means to bend and be obedient. For us to have a better yield we need to be yielded to him. Quoting from scripture: When Jesus heard this, he said to him, "You still lack one thing. Sell everything you have and give to the poor, and you will have treasure in heaven.
Then come, follow me. When he heard this, he became very sad, because he was very wealthy. Jesus looked at him and said, "How hard it is for the rich to enter the kingdom of God! Indeed, it is easier for a camel to go through the eye of a needle than for someone who is rich to enter the kingdom of God. You need to be prompt in your obedience to God. If you are not prompt you won't be promoted. For more insight click the button be.
Tab below to Download A Life Yielded to God by Pastor Paul JERE MP3 (16mb)