GBILE AKANNI MESSAGES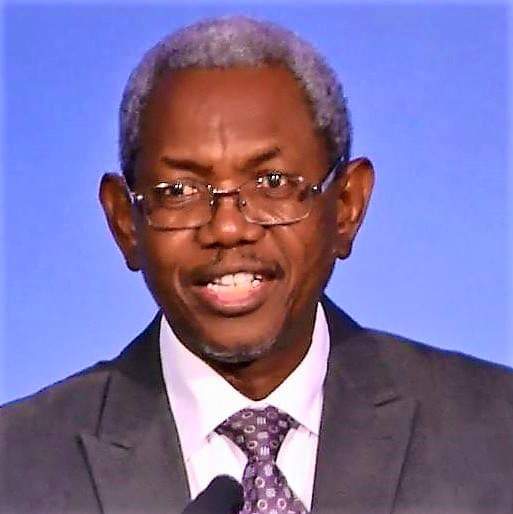 Sermon Title: ACTIVITIES OF MR FLESH
Sermon by: Bro. Gbile Akanni
File Size: 15mb

SUMMARY OF "ACTIVITIES OF MR. FLESH" BY BRO. GBILE AKANNI
SCRIPTURE READING: GALATIANS 5:19-21.
We want to look at God's provision for old life of flesh, is there a way out and if there is a way out how can we get at it. We don't just want knowledge but the issue that God want you to do must go beyond just the knowledge, it must become an impartation, no man can do it for us except the Lord Himself help us.
Gal. 5:19-21, the Philip Modern Language explain this passage as thus : " The activities of a lower nature are obvious, here is a list: sexual immortality, impurity of mind, sensuality, worship of false god, witchcraft, hatred, strife, jealousy, bad temper, rivalry, factions, partying spirit, envy, drunkenness, all these things like that.
Verse 21- I solemnly assure you that those who do such things will not inherit God's kingdom "._ What bothers me most is the conclusion in verse 21, if the word is as it was put in this serves some of those things we said it is not matter is capable of denying one of God's kingdom.
What you will look at casually and said it's just a mistake might be a very critical matter that will jeopardize all our effort in the work of God. We want to look at what is God doing to liberate us from the dominion and the tyranny of flesh that is God's provision for our deliverance from the flesh.
The provision of the blood:- Immediately what happened in Genesis chapter 3 in the garden of Eden, God starts to look at what to do to redeem a man right from the beginning.
I want you to know that the heart of flesh cannot please God, it cannot serve God, in fact, anything flesh touches in the purpose of God is contaminated, anything that comes from the flesh cannot please God.
When man was trying to sown leaves to cover himself, God look far beyond, He slaughtered an animal to make skin, even this is not redemption.
In Genesis 3:22-24, God made a redemptive decision, God chased them away from the garden because He did not want to immortalise the flesh. From this passage God was saying though flesh took over, it must not live for ever, it means there is an end to Mr flesh.
There is an end God want us to experience to the works of flesh in our lives. Our priority is how God will bring flesh to an end in our lives. We don't want to suppress flesh, even though we suppress it for two or three years, the day it will wake up, it will still strike and spoil all you have done for years.
Imaging a man of God that has been keeping his lust for five years, checking himself not to allow lust, the day his lust rises, all the five years effort he had made is finished completely.
We are looking for a way out from God, if we say there is no way out, then our gospel is weak. If God is pointing to a man about what can send him to hell and He did not make a way of delivering him, so why is God saying it. Some of us may say nobody is free from this and you settled into it, I want to tell you that somebody can be freed, God had made provision for us to experience total deliverance.
Right in Genesis, God had instituted that there is going to be a way out when He drove the man from the garden of Eden not to take the tree of life and immortalise himself, God was saying He has not given up on man, I have a plan for him, am still going to use him in my ministry on earth.
From that chapter three all through the old testament, you will discover that the imagination of Mr flesh is continually evil and all efforts to help him no way, the flesh is actually untamed. If you notice how flesh operate, you will discover that so many things you do, you don't want to do it.
We know that anger cannot work out the righteousness of God, but if Mr flesh want to show itself, when you kept quite and lay down that you don't want to talk, you will notice that Mr flesh will not allow you to sleep,
something will be speaking inside that if you did not talk now when would you talk again and what impression do you think people will have about you. If is your spouse, as you see him or her entering and going out immediately he or she say something you stand up and start talking and shaking, even if pleaded you will not agree.
Even if you are powerful preacher and you are not careful of Mr flesh, it will squeeze you like paper and throw you into dustbin, unless God uproot it from your life, unless victory comes from the throne of grace, what you are doing, it will ruin.
Moses was a great man, he did great things for God, but there was a manifestation of rage in his life, nobody ever traced it for him to help him out. The first time the rage manifested was when he killed an Egyptian. Sometimes Mr flesh is working as if he is working for God and is working well for you, later it will turn around not only to finish you, it will squeeze all you have done and throw it into the waste basket.
Flesh sometimes do something good, once it is flesh that does it, no matter how good it is, since it's Mr flesh God hates it. For forty years in the house of Jethro a lots of something happened in the life of Moses but the day he was coming down from the mountain after forty days and forty nights with the plates that God wrote with His hand,
when he saw what the people were doing, the Bible says his anger rose and burnt, smashed the plates of stones in his hand, can that deal with the problem of the people, whereas the first statement in the tables deal with what they were doing but in anger he grounded the golden calf into powder, poured it into water and forced them to drink it.
How does drinking it change the lives of the people. If you nurture Mr flesh in your life and you think it doesn't matter, it does, if you built something in 12 years and Mr flesh shows up, it will destroy it in 12 minutes and you will be struggling how to reconstruct again.
The day Moses was going to missed it completely, he said certain things to God in anger and God asked him to bring 70 elders, He took from his spirit and put on them so that not only Moses will be doing the work. Insist and tell God that you don't want Mr flesh to rule you anymore.
Though people provoked Moses, you can only be provoke what is inside of you. If you say one girl provoke you to fall, the truth is that lust is in you. You don't start blaming what is outside, what is outside only appeal to what is inside of you to bring it out.
When you don't uproot Mr flesh it will uproot you, he doesn't respect anybody. They provoked Jesus that if truly He is the son of God He should save Himself and them also, the only thing that was provoked out of Him was love, He said Father forgive them for they don't know what they were doing.
The people that provoked you help you to discover that Mr flesh is still there, we need to deal with the man inside of us.
That you fall into the hand of Jezebel is because there is something resident in you that that Jezebel call forth. Nobody has suddenly falls, what become the downfall of a man is that man he has not dealt with in his life. Don't be satisfy with explanation plead for evaluation, very important. Anger in Moses denied him from entering the promised land.
Lust in David could have destroyed him if not for God's faithfulness and mercy. Disappointment doesn't not change Mr flesh, it may feel remorse for sometimes it will come back again, flesh is unreasonable, when he rises to manifest, no rules, no regulations, he goes any way.
Men can be great but if they don't uproot the flesh, it will reduce their influence, finish them and reduce their worth.
The issue am raising is that we should seek a deliberate help from God. Don't say it is not too much now, the flesh that appears little today will grow with you. We can have great zeal in everything but if we leave the flesh there it will deal with us.
So let us check the activities of flesh in our lives. Don't allow flesh to have dominion over you, flesh doesn't go anywhere, flesh is the food for maggots but God is looking at our hearts,
He is looking at what we do with our flesh. God will help us to recognise the work of flesh in our lives and put a stop to it by the help of God.
Come to Jesus today if you are yet to know Him and surrender your life unto Him, or if you are backsliders come back to Him so that He can put an end to Mr flesh in your life and Him alone can have dominion over you, so that you can reign with Him.
Mr flesh cannot enter heaven, check your life and make a concrete decision that will change your life positively through the help and mercy of God.
You can't afford to miss this message, click on the below button to download the audio sermon now

Helpful texts:
gbile akanni teachings, gbile akanni messages mp3, gbile akanni audio messages, gbile akanni sermons, download gbile akanni messages, bro gbile akanni messages, gbile akanni messages on holiness
WHO IS BRO GBILE AKANNI?
Bro. Gbile Akanni is a renowned Nigerian Preacher, author and teacher of the Word. He is the president of 'Living Seed', a trans-denominational ministry which is situated at Gboko, Benue State Nigeria. This great man of God is known for his in-depth knowledge of the word of God and undying passion for the souls of men.