Anagkazo – The Compelling Power of the Spirit by Apostle Michael OROKPO (Sermon)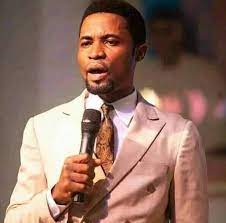 The Compelling Power of the Spirit. There is a power called the Compelling power of God (Anagkazo), it gives you advantage in your life pursuits. It is the spirit that quickeneth, the flesh profiteth nothing: the words that I speak unto you, they are spirit and they are life.
Anagkazo is a kind of power that defies cultural difference, it undermine intellectual prowess, it has no regard for age difference. Nothing moves until power is released. When the gospel is preached, it has to be backed up with power which is a compelling force that will make sinners accept that gospel. No matter how arrayed or decorated you are in the physical realm, without power, you are naked in the spiritual realm. The power of God, is a reality that can be replicated over and over again. This powerful teaching by Apostle Michael Oropko is a must listen for all.
Click the below button to download the message now (44mb)