DYING DAILY by Bro Gbile Akanni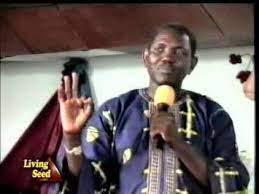 The more the death of Mr. flesh in us the more we are alive unto God, The death of old is a gradual death because it's inherited, naturally flesh is inherited, but the more we alive to Jesus the more weaken flesh is, and eventually it will come to the subjection of the will of God, It will take the death of flesh in a life of a believer to do what God instruct us to do. The Bible says he that is in Christ is a new creature of things have passed away, the proof that you're in Christ and you are growing is to see the work the flesh being neutralized in our lives.
You can't be in Christ and at the same time be in darkness, Old things, the will of the flesh, the instructions of the flesh, the lust of the flesh, the pleasures of the flesh must go away, to know that the essence of death of Jesus is to bring us back to God, to live a life that will please God forever, if we don't want the death of Jesus to be a waste in our lives, After knowing that we need to live for Christ and not to please flesh in us, how do we help our spirit to grow?
The equation is this, the way natural flesh can't live without physical food, the same way the inner man can't do without spiritual food, we can grow our spirit man by studying the word of God diligently, the more we study, the more our spirit man come to live and he's coming to life the old man is dying daily.
Tap below to Download DYING DAILY by Bro Gbile Akanni MP3 (21mb