Apostle Mike Orokpo Live at RCCG Church by Apostle Michael OROKPO (Sermon)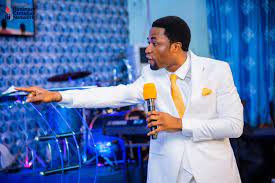 A dimension of priesthood is the ability for men to stand in the gap. Another dimension is the ability to stand over nations.
Value in the kingdom is who you are.
A Christian is someone born of God in that, he has the DNA of God. The only partway into the kingdom is by way of birth. Some of the advantages of sons in the kingdom is that, Everyone born of God is an overcomer and their sins have been forgiven. Download this message to know more.
Click the below button to download the message now (57mb)