ATTITUDE IS CONTROL by Pastor Sam Adeyemi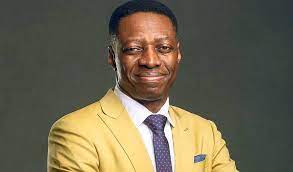 Attitude is indeed everything. Discover once again how to cultivate and maintain a gracious attitude. Control your attitude, thoughts and emotions with the help of the Holy Spirit. Do not conform any longer to the pattern of this world, but be transformed by the renewing of your mind. Then you will be able to test and approve what God's will is–his good, pleasing and perfect will.
Attitude is not a gift but a choice. To appoint unto them that mourn in Zion, to give unto them beauty for ashes, the oil of joy for mourning, the garment of praise for the spirit of heaviness; that they might be called trees of righteousness, the planting of the LORD, that he might be glorified. Every part of a Christian's life is warfare and God has given us victory.
Tab below to download ATTITUDE IS CONTROL by Pastor Sam Adeyemi MP3 (56mb)