DOWNLOAD MP3: BIRTHDAY BROADCAST with Apostle Joshua Selman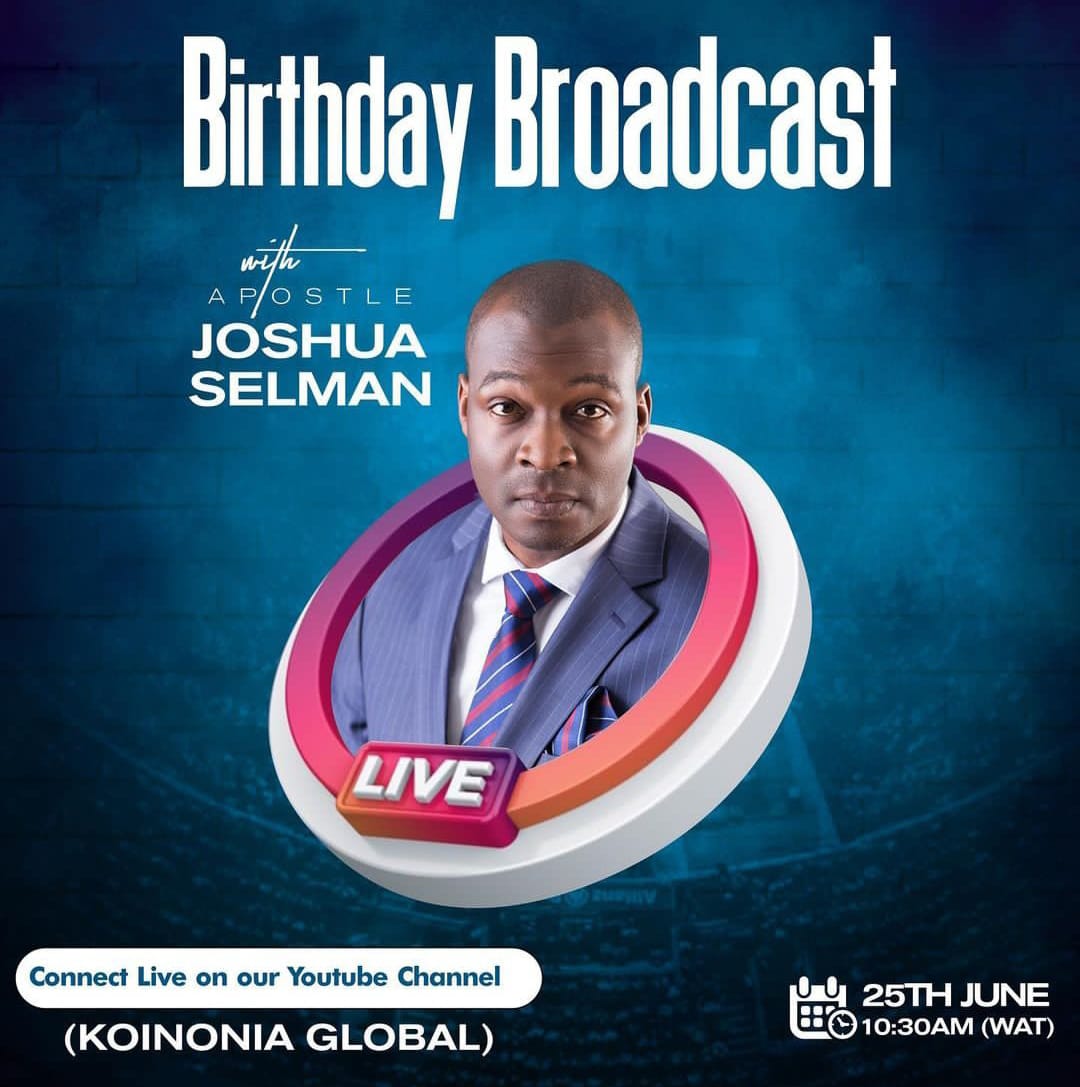 Did you miss Apostle Joshua Selman's Birthday Broadcast on June 25, 2022? Find below some nuggets before downloading… Desire and pursuit only become profitable to us when they are connected to purpose. Beyond personal ambitions, beyond the desire to outshine, be successful, and be celebrated, we must seek to see Jesus revealed and Jesus glorified as our highest and greatest purpose. To be pure in heart is not about perfection and blamelessness; it is that intrinsically, you are free of guilt, falsehood, and wickedness. Nothing in itself brings satisfaction until and unless it is connected to purpose. Honour must be mutual; do not sit in a position where you are the only one who keeps receiving. Honour is discerning, celebrating, and where applicable the rewarding of individuals for their contribution.
One of the ways to love an individual is by loving who and what they love. As a believer, ensure everything you do is done in love. You must intercede for the body of Christ rather than criticise. The body of Christ is a living system with Christ being the head of the body; because Christ is the head and the builder of the church, the Church will not fail.
Click the button below to download (25mb)