BREAKING FORTH IN DIVINE DIRECTION AND GUIDANCE by Dr Paul Enenche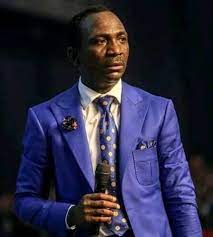 Divine Guidance, Preservation, Guidance and Leading is of the Lord. These are the benefits and Heritages of the Children of God. The Scripture says it's not given to man to order his steps'. The Lord is both our Lord, guide and Leader.
When you follow the leadings of God, it may not necessarily be sweet to men, but at the end, God will be praised, Man, even in his best mental state, is incapable of making reliable and durable decisions. He may lay all his cards on the table, or weigh his decisions on the scales of intellectualism, events and facts. His colleagues may even approve his ideas which "seemeth right" by their assessment; but, "the end thereof is the way of death." No human effort can match God's direction.
You may be thinking, "Does it mean that I can't simply sit down and plan what I want to do and pursue it? What is all this ado about direction?" you must understand that you are limited as a human being, which is why you will always need God's guidance. Your thoughts are not His thoughts; His thoughts on any issue of life are higher, and therefore lead to the highways of life.
Tab below to download BREAKING FORTH IN DIVINE DIRECTION AND GUIDANCE by Dr Paul Enenche MP3 (32mb)