BREAKING FREE FROM P*RN, MAST*RBATION AND ADDICTIONS By Pastor Daniel Olawande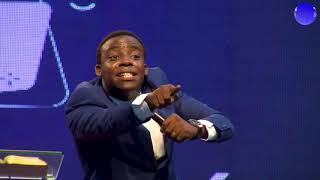 There are several addictions that have prevented promising youth from reaching their destined height in life. It is a shame that most of these youths doesn't understand the repercussion of their actions so they only concentrate on the temporal pleasures they enjoy while fulfilling their lustful desires. Addiction is a powerful weapon of the devil to tie and retain his victims for life except such person get delivered by God. While we lament the detrimental effects of addictions, I wish to inform you that most youth know their addictions but instead of breaking loose they celebrate their own doom.
However some have found themselves in their addictions before they realized how far they traveled the path of destruction and they really wish to be free of addictions again. They hate themselves for becoming who they are and wish they could turn back the direction of time. They asked themselves questions like "WHAT IF I HAD ABSTAIN FROM IT? Addiction has never been seen has God made approach to bless anyone, so if you are suffering from an addiction or you know someone longing to be free from addiction this message is proper a panacea for their deliverance.
Click the below button to download the message now (26mb)