Building A Life Free of Discord Among Brethren by Pastor MIKE MAMVONG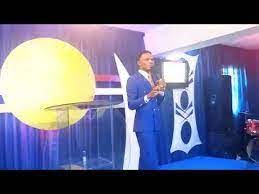 The word "discord" here means, "strife, contention". It is also defined as "lack of agreement or harmony". The book of I Corinthians was written to clear up a number of problems in the church at Corinth. The first one that Paul takes on in chapter one is the sin of division within the body of Christ. It appears to this writer that most all of the rest of the problems at Corinth came as a result of this division.
On the opposite side of causing discord the psalmist wrote, "Behold, how good and how pleasant it is for brethren to dwell together in unity". No one enjoys being a part of division; no one likes a troublemaker. One who disturbs the peace of the Lord's family is a detestable person in the sight of God.
Tab below to Download Building A Life Free of Discord Among Brethren by Pastor MIKE MAMVONG MP3 (20mb)