Building A Life Free of Lies & Deceits by Pastor MIKE MAMVONG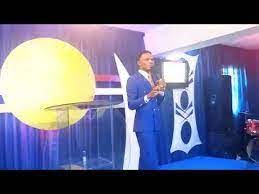 We must believe we can be free from lies and deceptions. We must really desire a life that is void of lies, deceptions and hypocrisy. There are many reasons why people tell lies or live in deception. First, many do not really know how dangerous it is to lie or be deceptive. Some see it as ordinary or a normal way of life, but living such life will always end in shame and catastrophe.
Some tell lies just to hide the truth and give false impression that they are who they are not or that they have what they do not have. Always remember that only the truth sets free. Lies and deceptions will keep you in bondage. Relationships thrive on love and trust, but nothing erodes love and trust like lies, deceptions and hypocrisy. Lies and deceptions are proofs of bigger fundamental problems within that are trying to find expression on the outside.
Tab below to Download Building A Life Free of Lies & Deceits by Pastor MIKE MAMVONG MP3 (17mb)