Building A Life Free of Sin & Guilt Part 1 by Pastor MIKE MAMVONG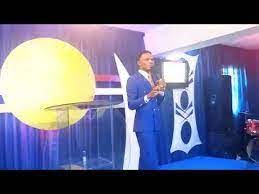 When people put their faith in God and make Him the Lord of their lives, they are given justification, or freedom from the guilt of sin. What has Christ, the Son, freed you from? The Bondage of Sin (Your Captivity). For something or someone to be liberated it must first have to be bound or imprisoned. The very definition of a captive is one who is confined. The Guilt and Shame of Sin (Your Vitality).
Have you ever experienced the feeling of guilt? Have you ever felt shame for things you have done in your past? Have you ever repented but felt like you need to repent again because you feel so bad that you want to make sure God really forgave you?, The remedy to overcome guilt is to understand that yes, we have sinned and still do sin against God. But thanks to the work of Jesus Christ, all those sins have been forgiven.
Tab below to Download Building A Life Free of Sin & Guilt Part 1 by Pastor MIKE MAMVONG MP3 (19mb)