Identifying a Man of Vision by Elizabeth Ife Adetona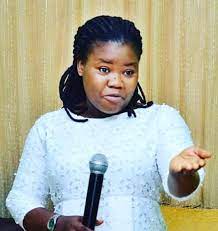 In this sermon, it was said that in searching for a man of purpose or vision you must know what purpose or vision is. She defined purpose as the solution you are born with to solve a problem. Any issue of concern that calls your attention is your purpose and that is the solution you were created for. Vision is simple to thing about or plan the future with imagination or wisdom. Purpose is not enough you must have vision for it. Vision rides on the wings of thought. Before you look out for a man of vision you must have a vision.
To Identifying a Man of Vision: Don't accept proposal from a stranger. Ask for his purpose and ask if there is a laydown plan, be attentive while conversing. Pointers to a visionless man: thinking about getting big money to do something, a visionless man will not complain of money, mismanage your potential.
Tab below to Download Identifying a Man of Vision by Elizabeth Ife Adetona MP3 (11mb)