International Kingdom Power & Glory Conference by Apostle AROME Osayi (Sermon)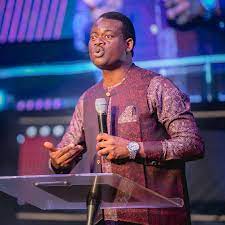 When we give our live to Christ, we are introduced into the newness of life. It is necessary to submit under the tutelage of the Holy Spirit to understand the reality of the new life. One of the reality the Holy Spirit brings us into is called Substance. The Holy Ghost comes from the unseen realm and He want us to understand that reality goes beyond what our physical senses can engage because our physical senses are limited in bringing perspective to things that are not tangible in the natural realm. He want us to understand the things that our natural senses cannot verify. So the Holy Spirit furnishes us with the Substance that will make us understand the things that we cannot understand or verify with our physical senses.
Abraham was instructed by God to leave is father's house to an unknown place. Common sense will demand that he asks or argue with God about where he is going to but that didn't happen because Abraham has been furnished with Substance in order for him to understand that things are done differently in the spiritual realm and so he obeyed without hesitation. This is an example of the life that God wants a believer to experience. Download this power teaching to know more about the reality God wants to introduce you into as a believer.
Click the below button to download the message now (21mb)