Last Koinonia Abuja Sunday Service 2021 by Apostle Joshua Selman (Sermon)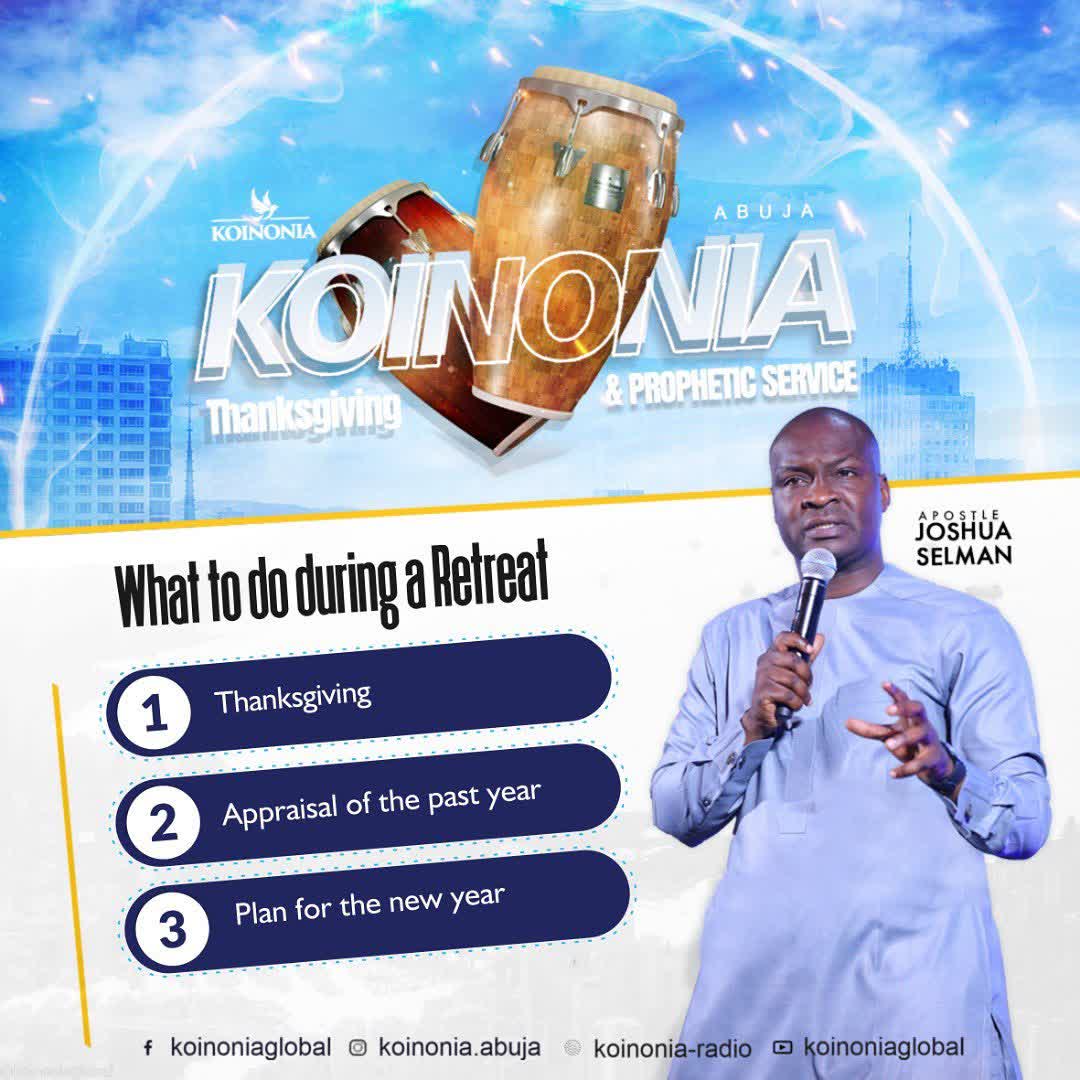 Did you miss Apostle Joshua Selman's message at Koinonia Abuja Thanksgiving & Prophetic Service for December 19, 2021, titled Supernatural Preservation. Find below some nuggets before downloading… God takes gratitude as proof of maturity and responsibility. Every time you see the glory of God, it is an attestation that someone involved has walked in keeping with His ordinances.
What to do during a Retreat: Thanksgiving, Appraisal of the past year and Plan for the new year. A retreat is a time alone with God.
Six areas to review during a retreat: Spiritual growth and progress, Your level of mental transformation, Your health, Your financial progress, Your purpose and destiny and Your relationships.
We have it right here. Click the below button to download now (30mb)