DOWNLOAD MP3: LET THEM HAVE DOMINION PART 1 – 3 by Apostle Joshua Selman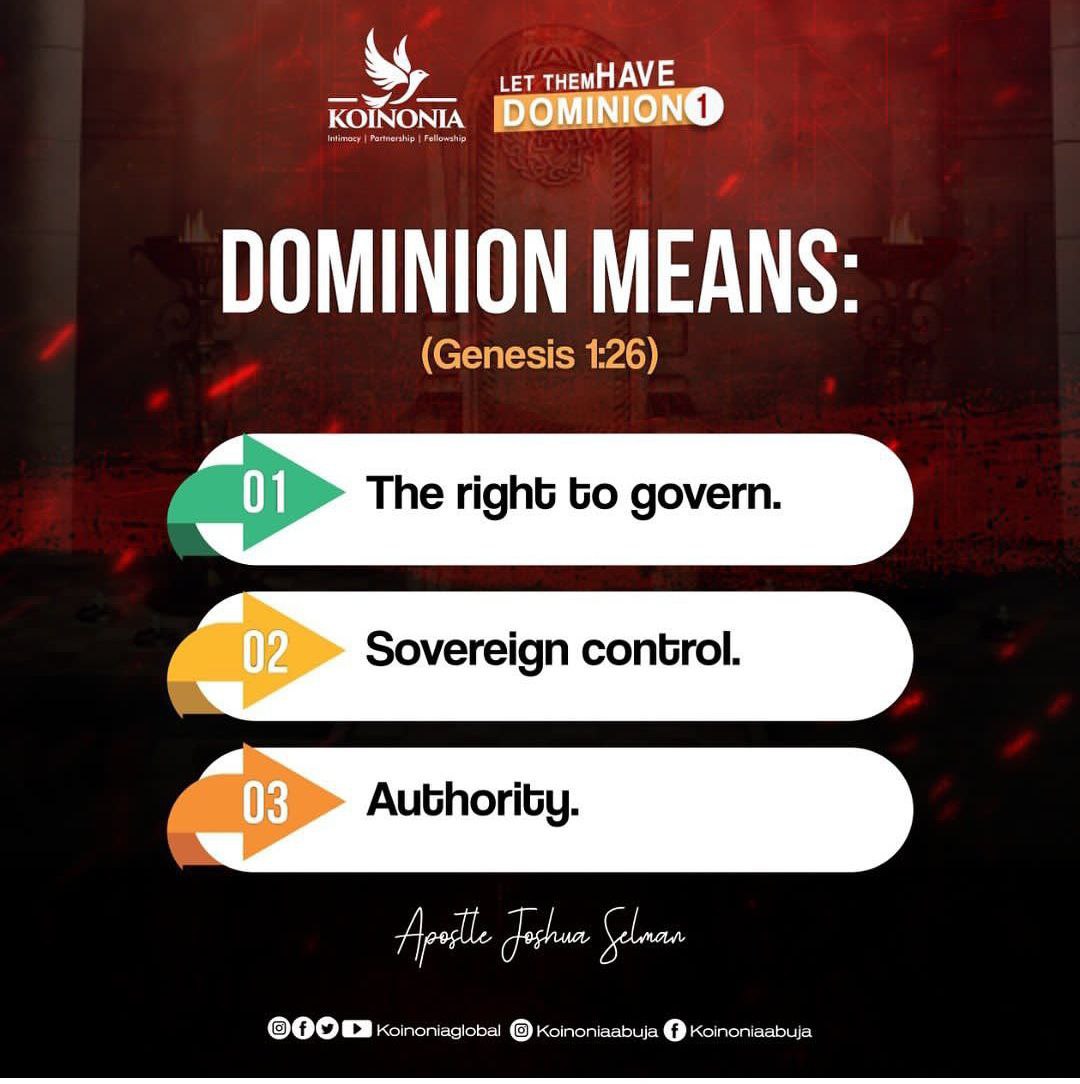 Did you miss Apostle Joshua Selman's message at Koinonia Abuja for July 10, 2022, titled LET THEM HAVE DOMINION PART 1 – 3? Find below some nuggets before downloading… Dominion means: The right to govern, Sovereign control and Authority. Authority means: The right to represent and the legitimate ground that allows power to function.
Power means: The capacity to influence or change and the force that compels compliance. Man as the zenith of God's creation was given dominion and authority as gifts from God. What makes you a man (Human): First, be a spirit, and the spirit must be domiciled in a material body and that body must have a mind. God comes down by sending men. As a believer, you cannot command power in this world unless you learn the principles of dominion. The implication of having dominion over the realm of the air, water, and earth is that no element that comes from these sources should work against you. Dominion thrives on superior spiritual intelligence. An altar is a place, platform, or system where the spirit realm makes contact with the physical realm (earth) on legal grounds. An altar is a platform for the authorization of laws and spirits to function upon the earth. An altar is a platform where covenants are activated and maintained. Altars can be: Physical monuments; institutions, Men (human entities), Non-material platforms. The major assignment of an altar is to give authorization and continuity to any spiritual activity on earth, whether Godly or demonic. Example of Positive altars: Salvation and The blessing of the Jewish nation. Examples of negative altars are: All kinds of wrong addictions and Negative patterns, All kinds of sexual and immoral perversions, Witchcraft and idol worship, Stagnation and Delays, Near success Syndrome and Barrenness and short-lived success.
Click the below links to download