Marvelous Light by Apostle Joshua Selman (Sermon)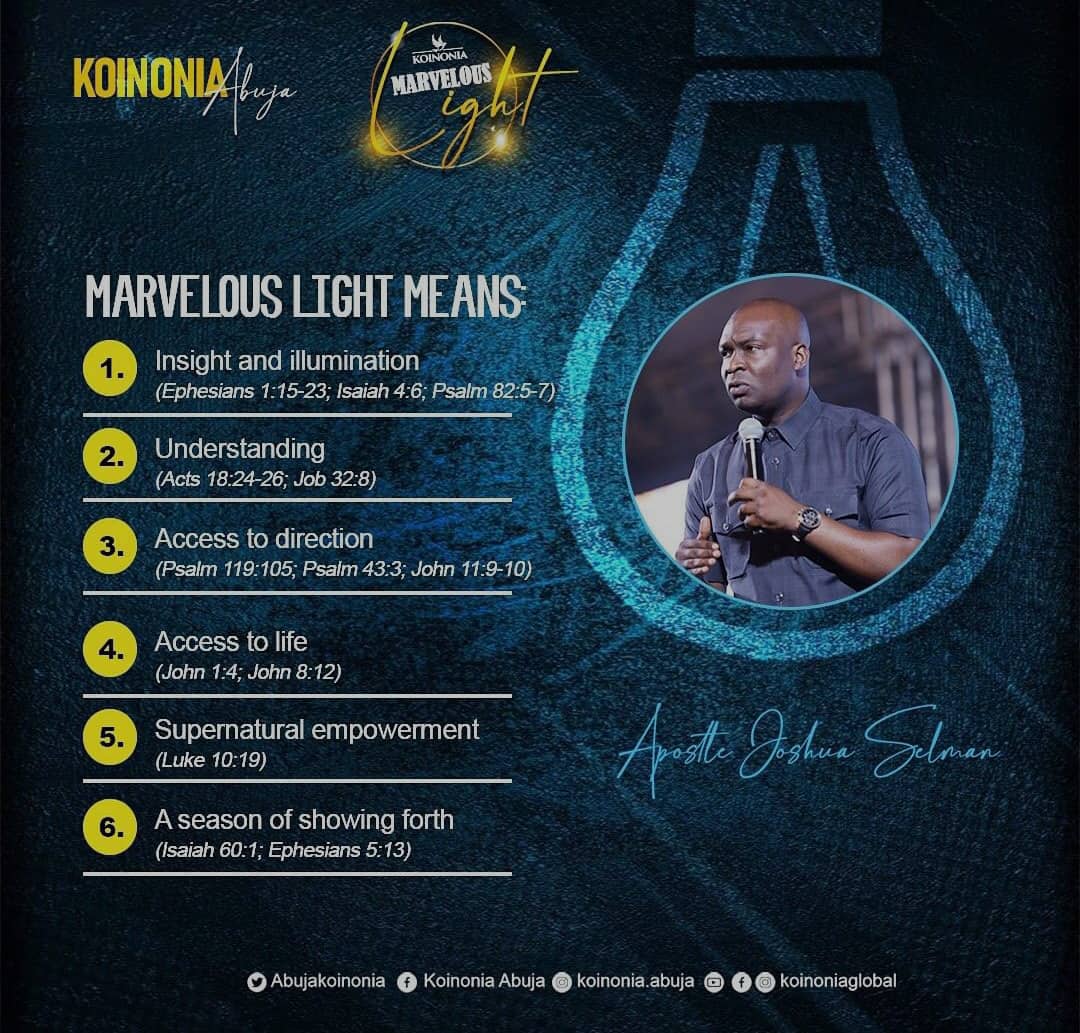 Did you miss Apostle Joshua Selman's message at Koinonia Abuja for January 16, 2022, titled Marvelous Light? Find below some nuggets before downloading… Yearly prophetic words help us to discern what God is doing and align with Him per time so that we can release our faith. God is the God of times and seasons; His workings on earth and in the life of a believer also subscribes to times and seasons. Mastery happens in the realm of understanding; The Lack of understanding places you on the same level as an ignorant person.
It takes light to reign and exerts dominion. Be determined to see the light of God manifest in every area of darkness by engaging the Word in every area of your life. Marvelous Light Means:
Insight and Illumination, Understanding, Access to direction, Access to life, Supernatural Empowerment and A Season of Showing Forth.
We have it right here. Click the below button to download now (43mb)