OVERCOMING GREAT HINDRANCES TO MINISTERIAL PROGRESS by Pastor WF Kumuyi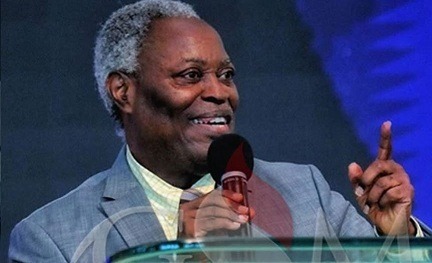 Quoting from scripture: From whence come wars and fightings among you? come they not hence, even of your lusts that war in your members? Ye lust, and have not: ye kill, and desire to have, and cannot obtain: ye fight and war, yet ye have not, because ye ask not. Ye ask, and receive not, because ye ask amiss, that ye may consume it upon your lusts. Certainly, there are many Hindrances every minister will encounter in regards to Ministerial Progress.
How then can we overcome: Praying without the stumbling blocks of offenses, Progress through the process of obedience and purging ourselves from the sins of omission. The love of God should be shown whenever we are doing the work of God.
Lots of scriptures were mention as against where wars and fighting comes from. The solution is seen in the book of james chapter four: But he giveth more grace. Wherefore he saith, God resisteth the proud, but giveth grace unto the humble. Submit yourselves therefore to God. Resist the devil, and he will flee from you. The scripture was basically for believers and those who are ministers. You need to listen to this sermon for more insi…
Tab below to Download OVERCOMING GREAT HINDRANCES TO MINISTERIAL PROGRESS by Pastor WF Kumuyi MP3 (43mb)