DOWNLOAD MP3: REDEFINING INHERITANCE by Apostle Joshua Selman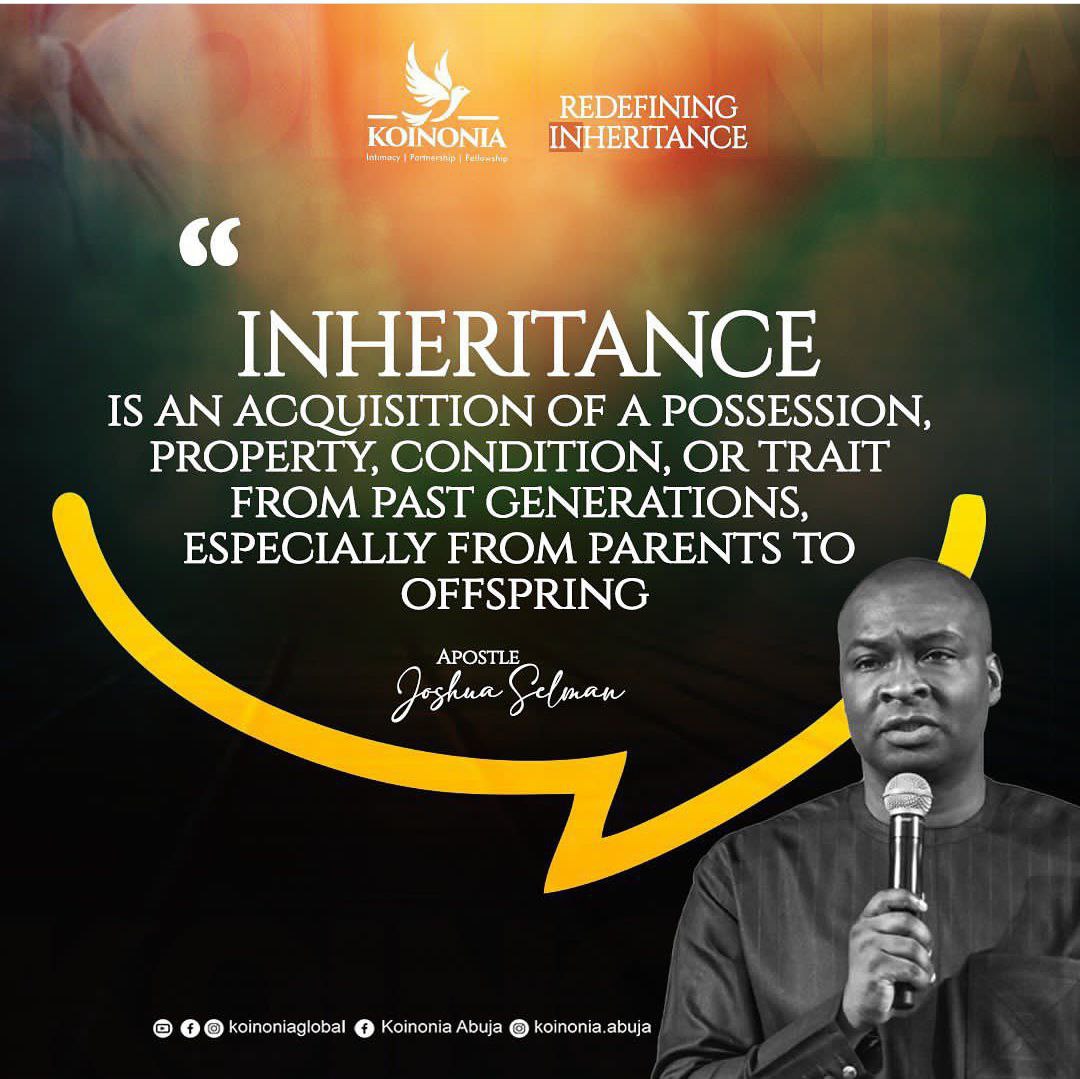 Did you miss Apostle Joshua Selman's message at Koinonia Abuja for June 19, 2022, titled REDEFINING INHERITANCE Find below some nuggets before downloading… Inheritance is an acquisition of a possession, property, condition, or trait from past generations, especially from parents to offspring. Age does not equal transformation; Longevity may equal experience through pain, but it does not make for transformation. At the end of your life, your name will either be a key or a padlock; Opening or Locking Doors. Every great man is great because of the relationships that defend and support him, among other things.
Amongst the many things you invest in, invest in men, for this is the world of men. Every man is made by his relationships because all blessings come from God through men to men. That which is on your head controls what happens around you. Every father deserves honour despite their flaws. Inheritance is for those who are connected genuinely by blood, covenant and revelation.
Click the button to download (40mb)