STRIVING FOR MASTERY PART 1 & 2 by Apostle Joshua Selman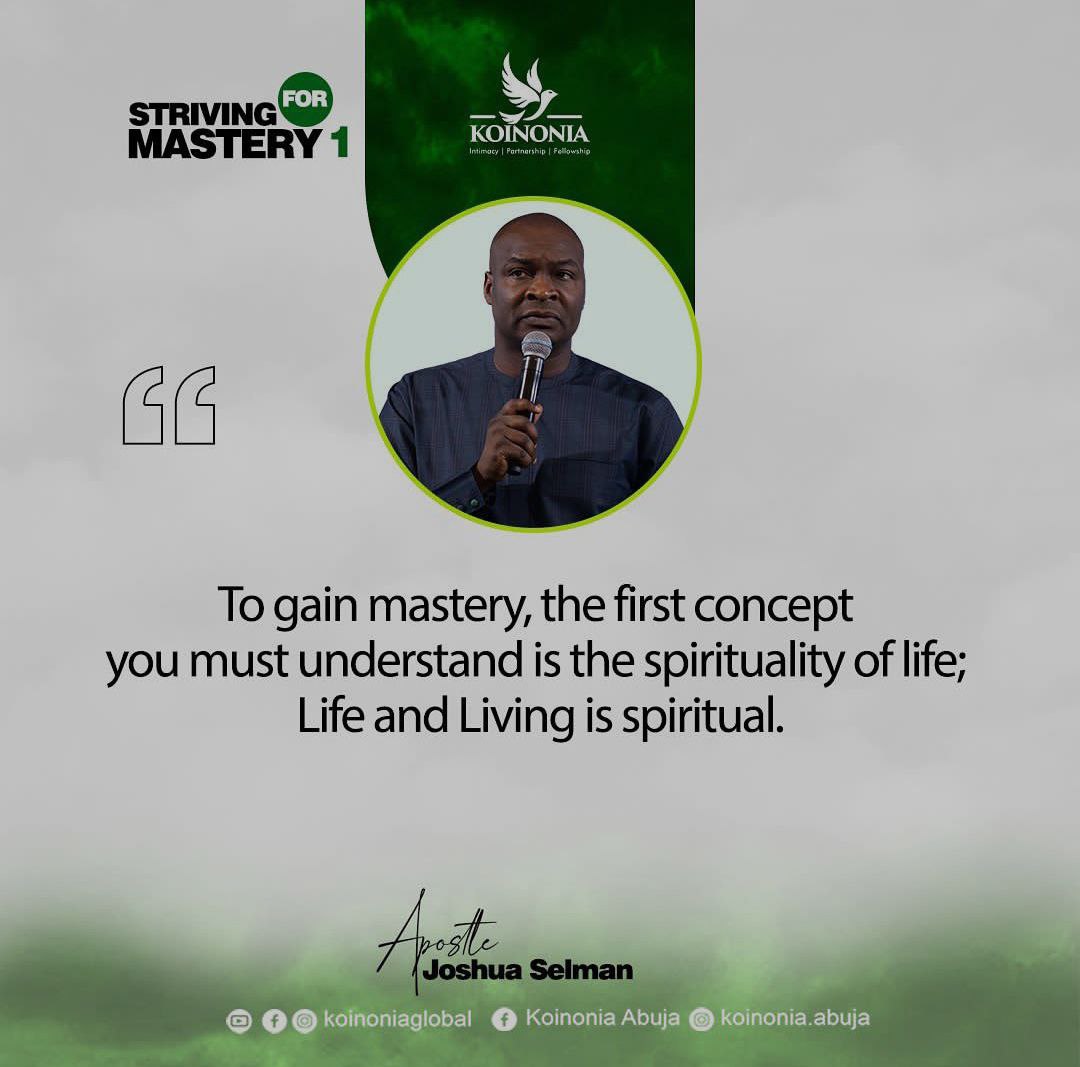 As a believer, you can have a perfect understanding of all things, as far as the ways of God are concerned, by the power of instruction and mentorship. To gain mastery, the first concept you must understand is the spirituality of life; Life and living is spiritual. Mastery can bring you to a point where every day becomes a reflection of the day that the Lord has made. True spiritual power is your ability to make a decree and it happens, becomes visible to behold, and is good.
Keys that control the pursuit and attainment of Mastery: Understanding prayer, Understanding and engaging the laws and principles of the Kingdom. To attain mastery in life, the ministry of prayer must be engaged as a lifestyle.
Click the below links to download