Supernatural Preservation by Apostle Joshua Selman (Sermon)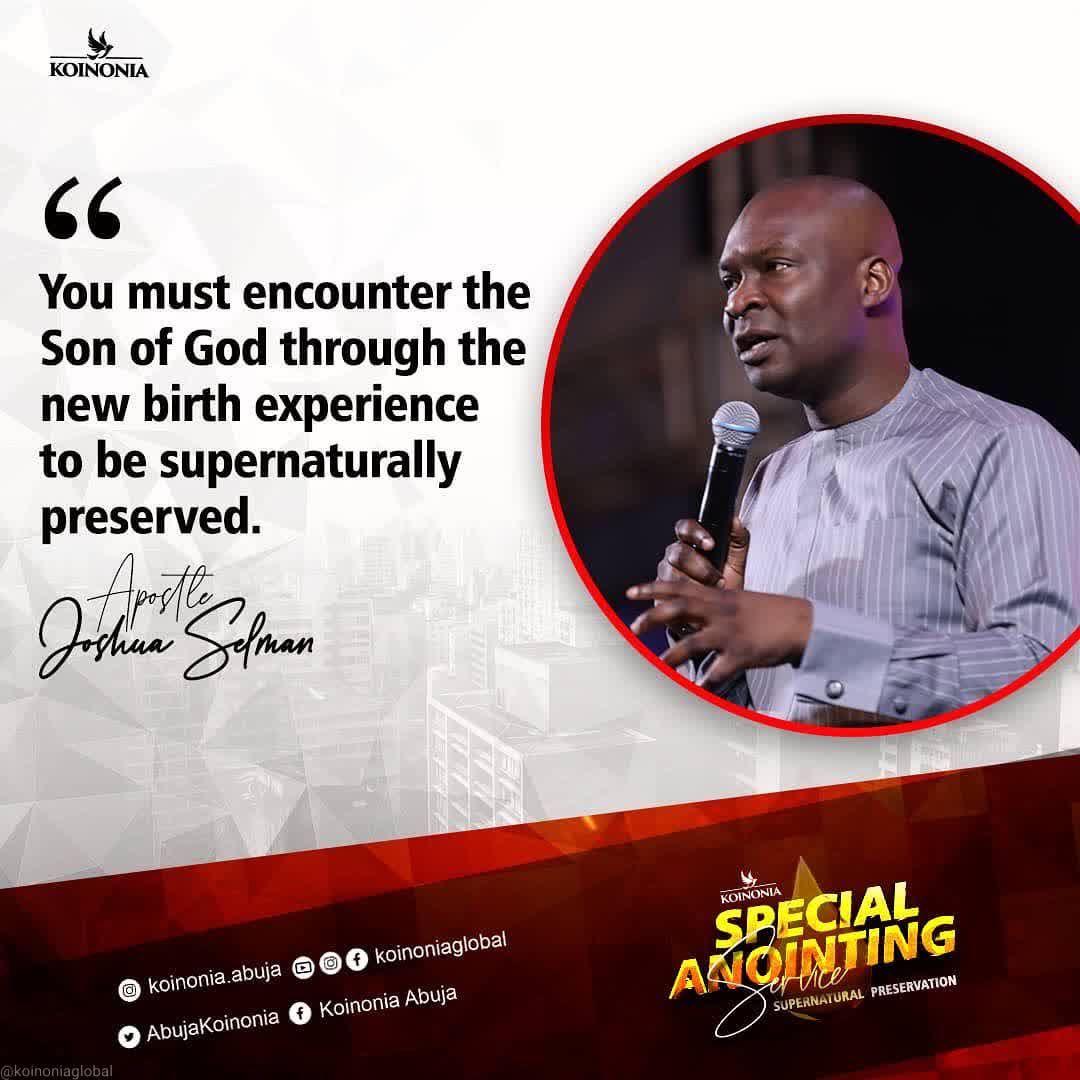 Did you miss Apostle Joshua Selman's message at Koinonia Abuja Special Anointing Service for December 12, 2021, titled Supernatural Preservation. Find below some nuggets before downloading… Preservation is defined as being kept from the reach of danger, harm, tragedy, and loss. You must encounter the Son of God through the new birth experience to be supernaturally preserved. It is only those that have faith in God that have God kind of results. Preservation by the prophetic comes through words. The anointing is a preserver; there is diplomatic immunity that comes with it.
Five Keys that Activate Supernatural Preservation: The New Birth Experience, Faith in God, Encounter with Light (The word), The Prophetic, and The Anointing. Three powerful expressions of Preservation: To maintain something in its original state, To stop something from corruption or decomposition and To keep alive and to make something last.
We have it right here. Click the below button to download now (60mb)